---
The Suspenders system harmoniously integrates functional and decorative luminaires, providing the ability to add focused light or the soft glow of indirect illumination to any application.
---
Suspenders are designed as one of ten primary configuration categories:
Popular Suspenders Configurations
We offer several best selling Suspenders from each of our configuration categories.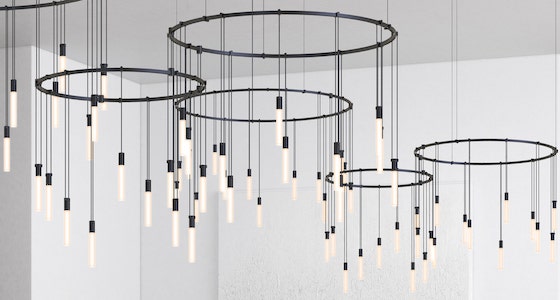 ---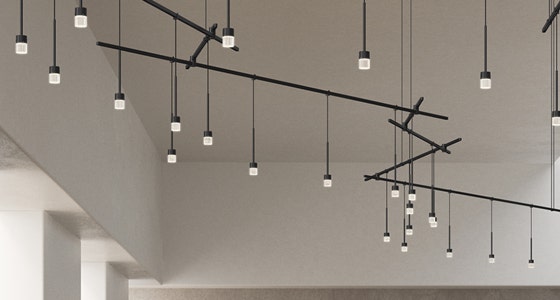 Custom Suspenders
Our configurator is a great tool for designing the perfect Suspenders system for your project.
Suspenders Precise
– Suspenders Precise expands the scope and utility of Suspenders with the addition of new systems and components that offer increased functionality, configurations, and possibilities to the Suspenders system.
Suspended for Hangers or fixed flush to a Power Bar, Suspenders Precise components provide up, down, and aimable directional light sources in spot and flood options, as well as direct and reflected ambient light sources. Components screw, twist, and snap-lock in place, forming unified interlocking assemblies.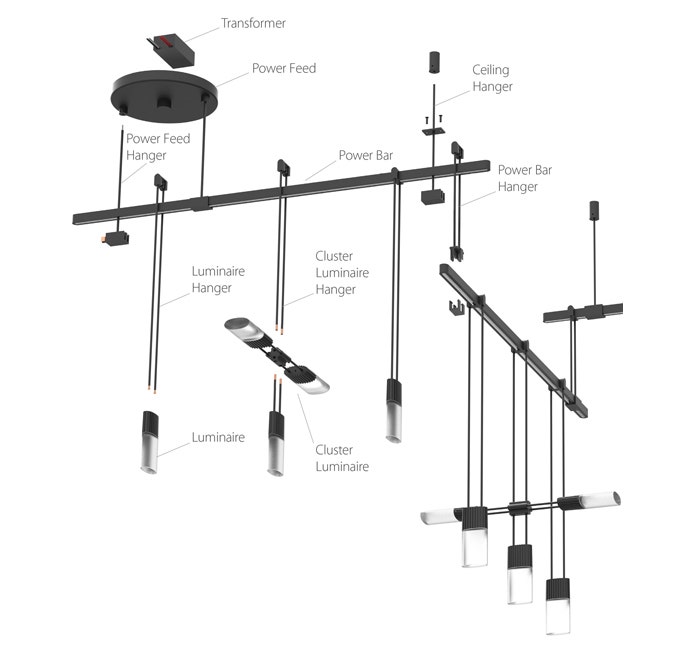 Elements
The system is composed of three primary types of elements: horizontal elements called Power Bars, vertical elements called Hangers, and luminous LED elements called Luminaires. These elements are combined and connected to a Power Feed to form a limitless number of LED lighting sculptures.