4" ADJUSTABLE SQUARE
Offering maximum performance for commercial and high-ceilinged spaces, the 4" downlight is available in fixed, adjustable, and wall wash versions, with five static white color temperatures, a warm dimming, and a tunable white option. Optics available in four beam angles.

Intervals adjustable recessed downlights, with 40 degrees of continuous, step-free tilt and a full 355 degrees of rotational aiming, direct light towards the target with precision and retain their desired position. The adjustable luminaires provide the high quality directional illumination desired for lighting artwork or creating dramatic impact within a space.

INTERVALS Recessed Downlights are available through our partner sales reps as well as showroom distributors, are specified by architects and designers throughout the United States and Canada.

TRIM FINISHES

CEILING APPLICATIONS

MODULARITY + CONFIGURABILITY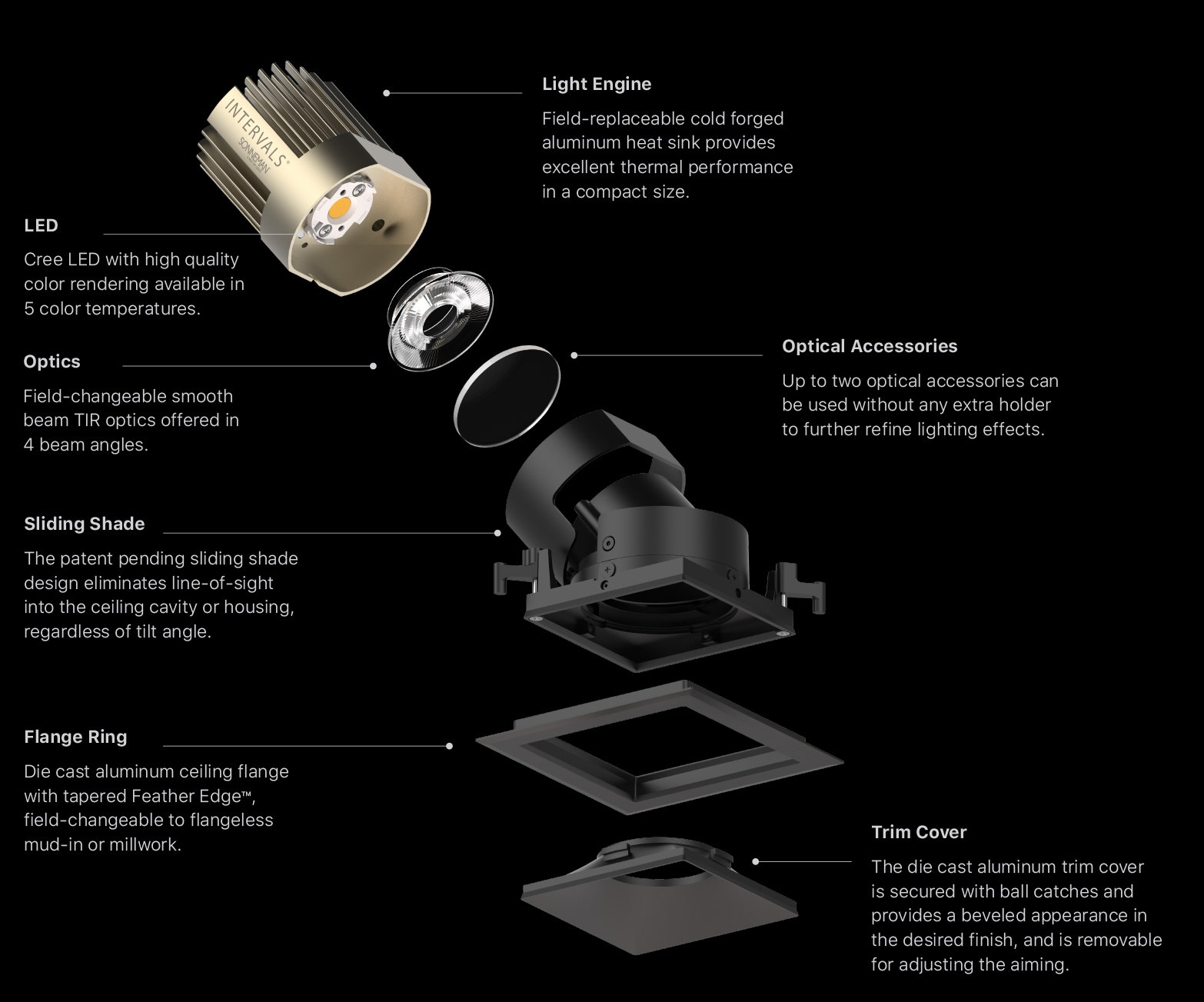 HOUSINGS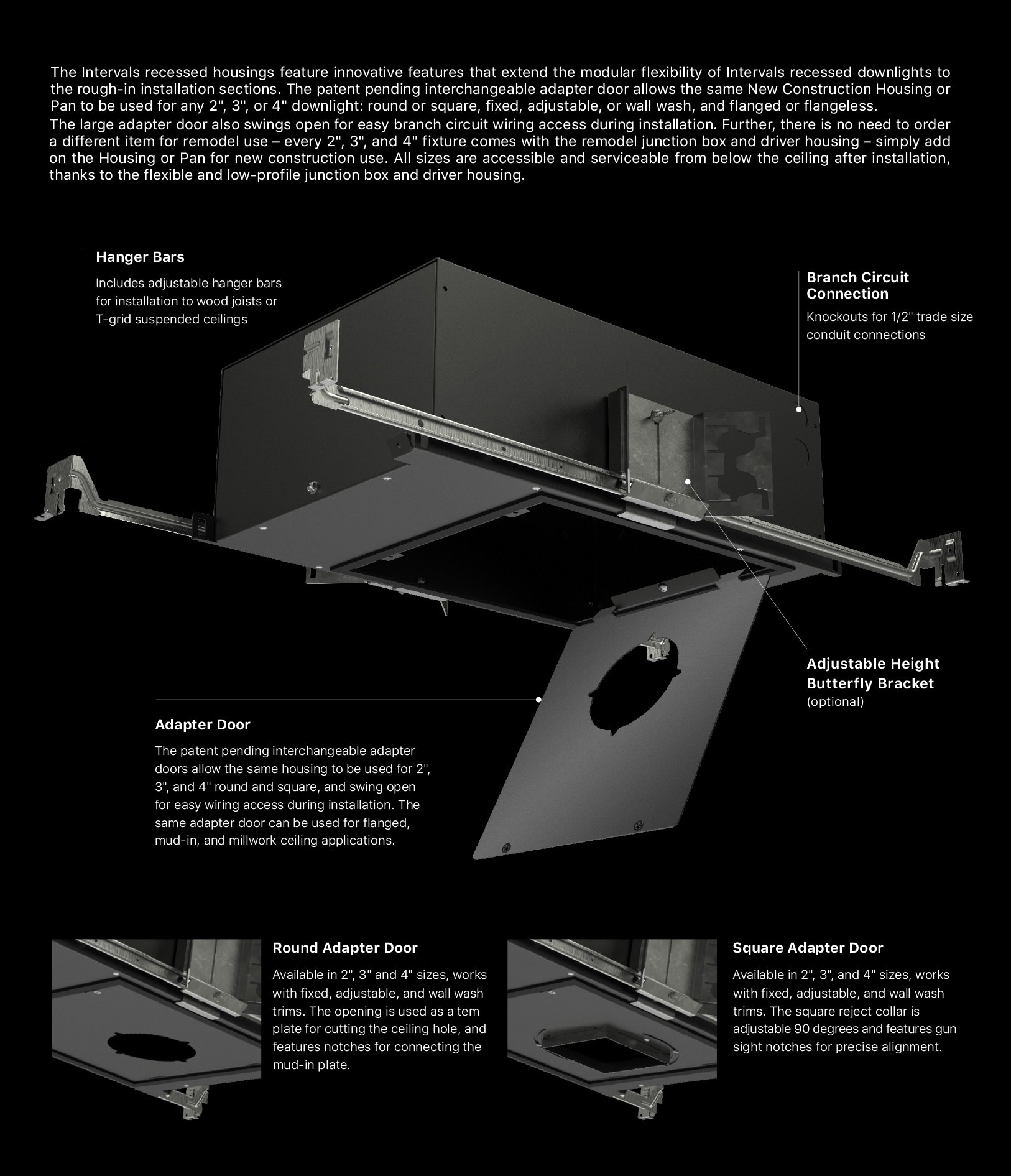 HOUSING + INSTALLATION OVERVIEW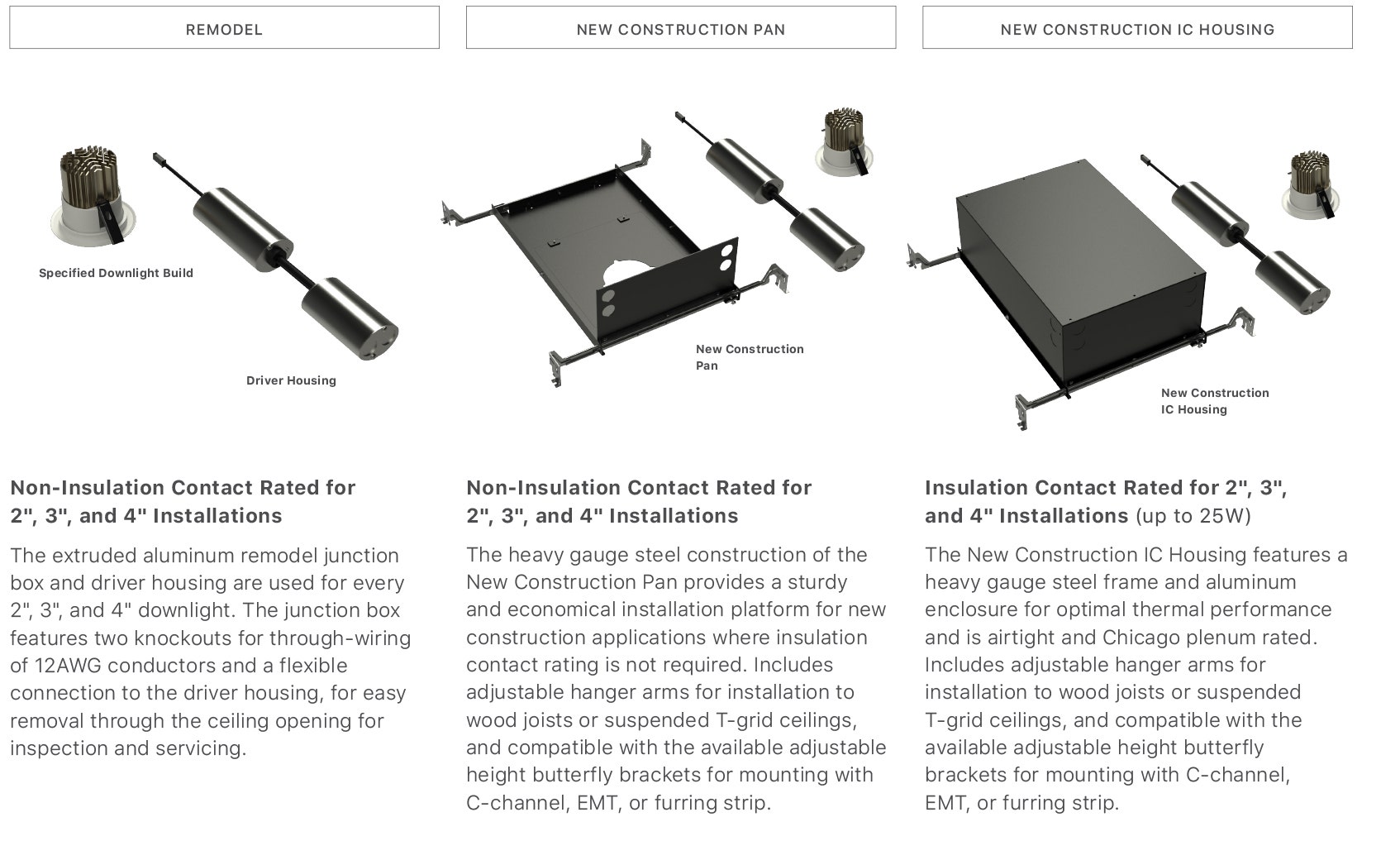 OPTICS + ACCESSORIES
PERFORMANCE