3" WALL WASH SQUARE
Offering the optimal balance of size and performance, the 3" downlight is available in fixed, adjustable, and wall wash versions, with five static white color temperatures, a warm dimming, and a tunable white option. Optics available in four beam angles. Also available with below-the-ceiling decorative trim accessories, for use alone or coordinating with an Intervals Suspended Beam installation.

The Intervals wall wash downlight features a dedicated asymmetric wall wash optic, bathing a vertical surface with exceptionally even illumination from ceiling to floor, without scalloping or shadows. Intervals wall wash luminaires are available in 3" and 4" sizes.

INTERVALS Recessed Downlights are available through our partner sales reps as well as showroom distributors, are specified by architects and designers throughout the United States and Canada.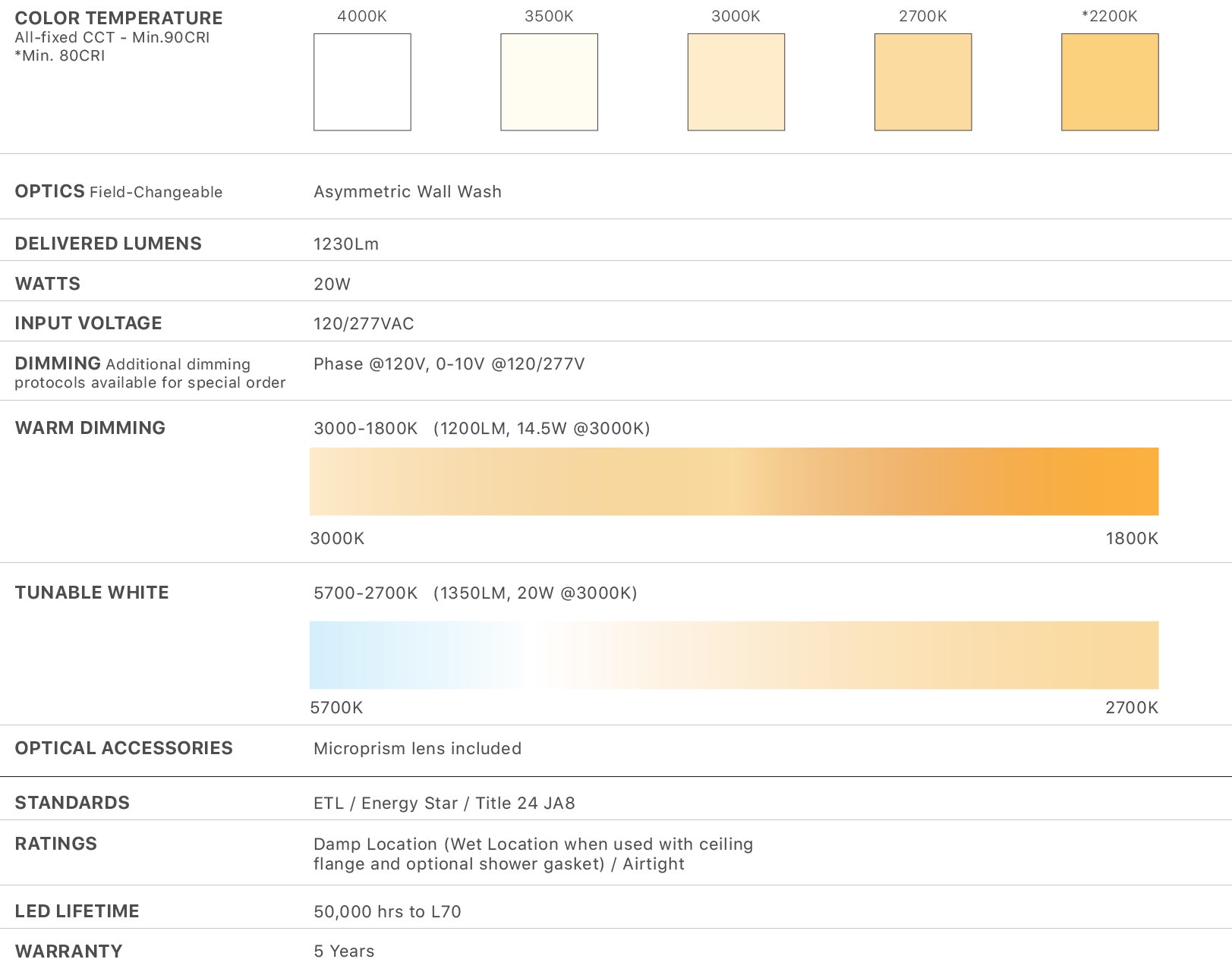 TRIM FINISHES

CEILING APPLICATIONS

MODULARITY + CONFIGURABILITY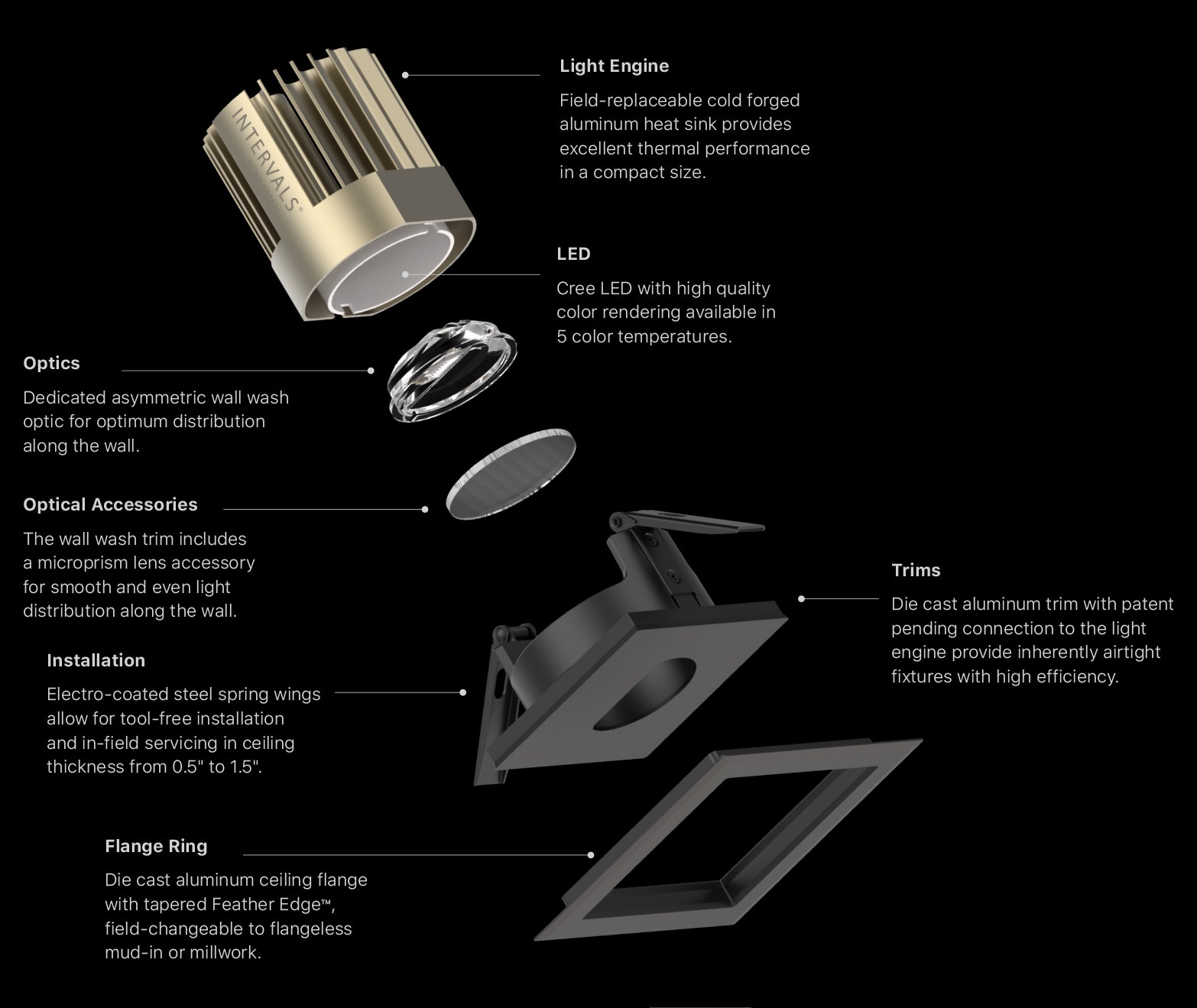 HOUSINGS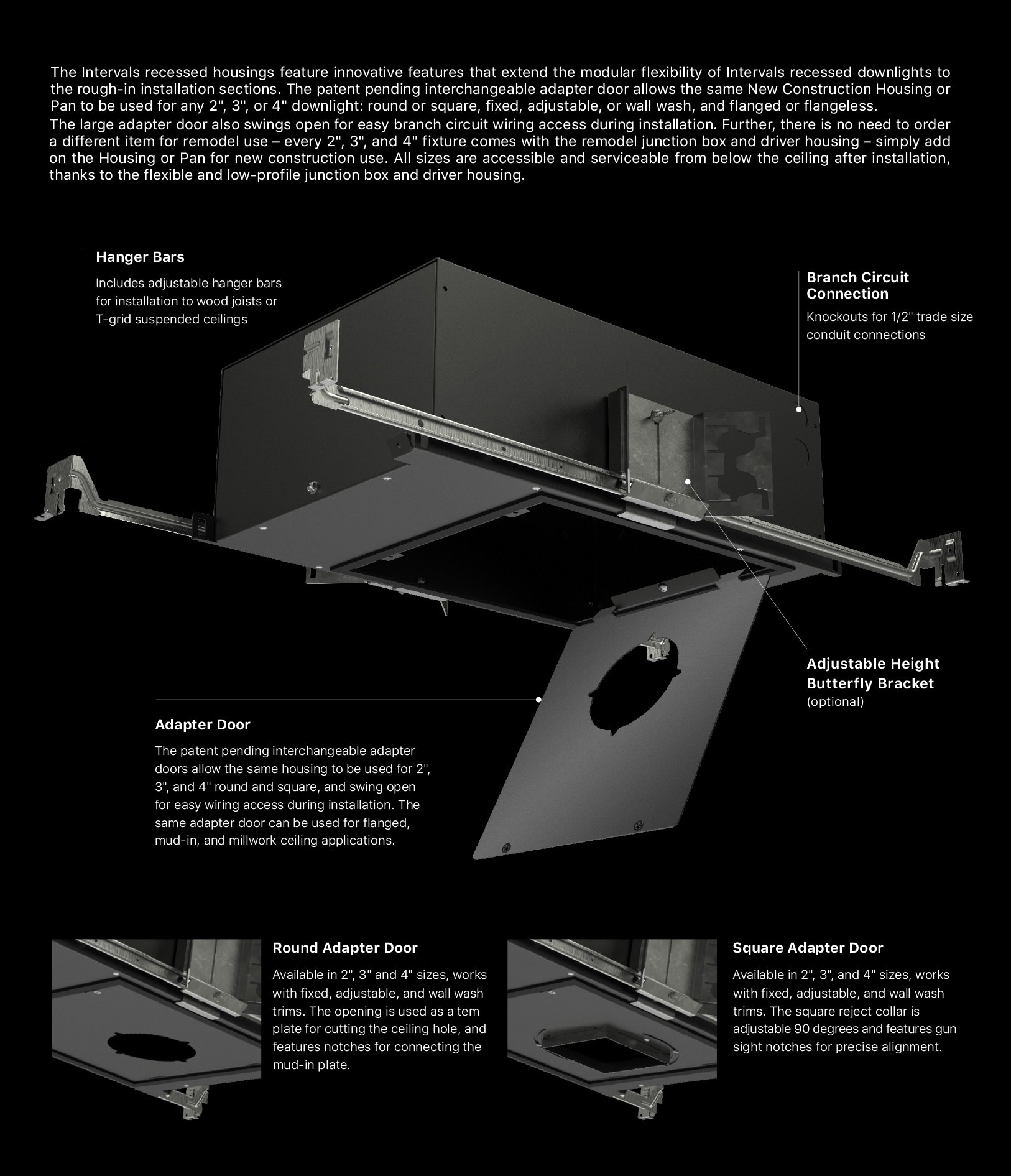 HOUSING + INSTALLATION OVERVIEW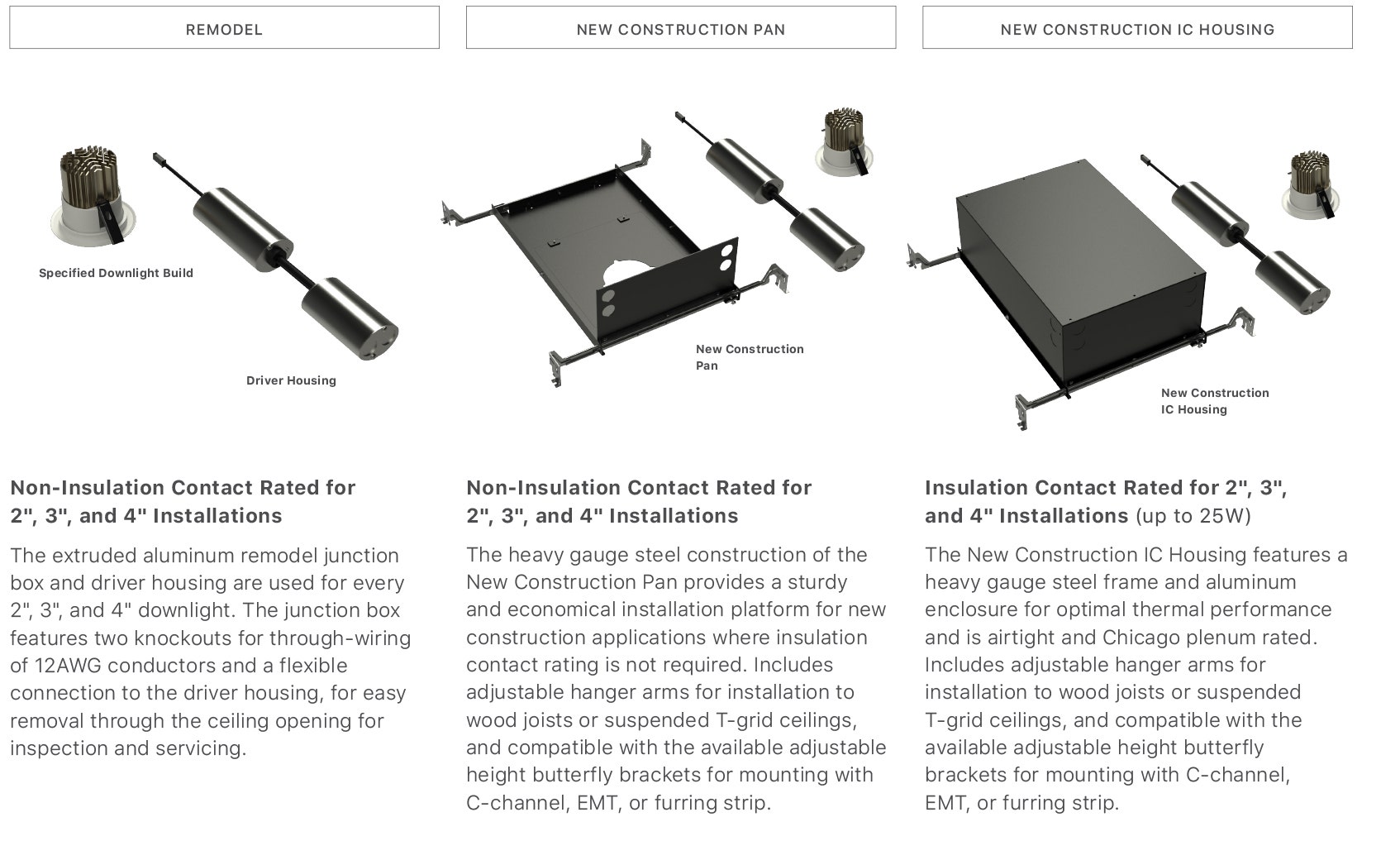 OPTICS + ACCESSORIES
PERFORMANCE