1" FIXED ROUND
Designed and built for a modern approach to precise illumination from a minimal presence this 1" diameter recessed luminaire delivers efficient illumination and optimal performance in a compact size. Static white light engines are powered by Cree SMD technology, with 2-step MacAdam ellipse color binning for consistent color. Illumination without multiple shadows is produced from the single LED light source, available in four color temperatures.
The diecast aluminum trim makes the 1" downlight Inherent IC and airtight rated, with no extra housing required.
INTERVALS Recessed Downlights are available through our partner sales reps as well as showroom distributors, and are specified by architects and designers throughout the United States and Canada.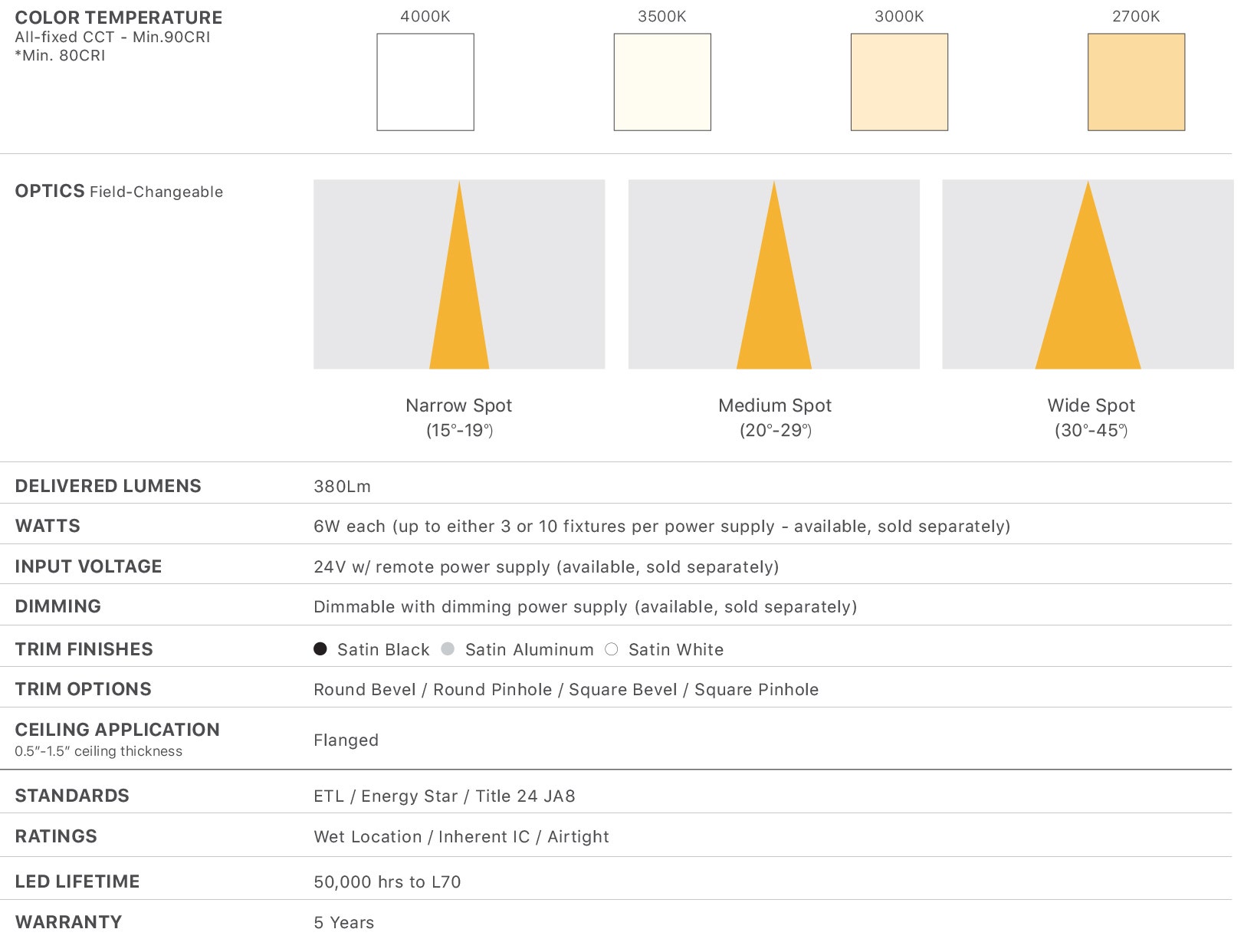 TRIM FINISHES

CEILING APPLICATIONS