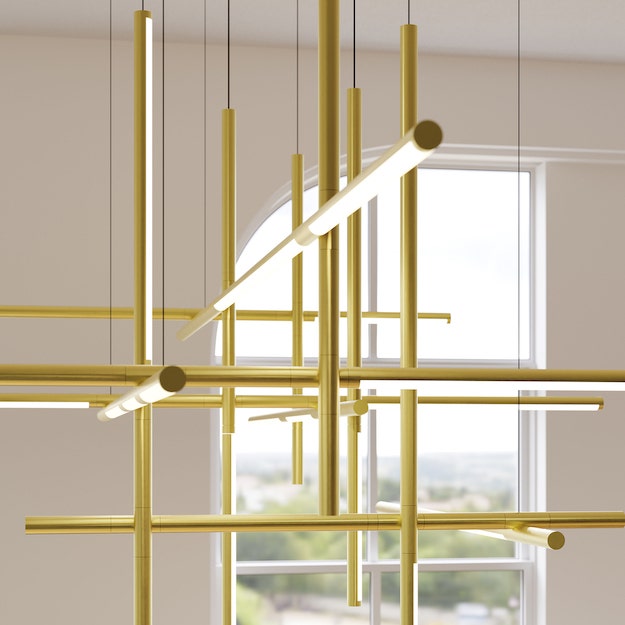 ---
NEWS AND EVENTS
SONNEMAN Announces 2023 Collection
---
Drawing on the brand's mid-century design heritage, the collection extends the Bauhaus ethos of new design for modern living
2023 Collection Previewed at Lightovation in Dallas
SONNEMAN—A Way of Light, the leading modern lighting brand from industry pioneer Robert Sonneman, today announced its 2023 Collection: thirteen new and expanded lighting families including integrated lighting systems, chandeliers, pendants and sconces.
Sonneman's 2023 Collection draws on the brand's mid-century modern heritage while celebrating Robert Sonneman's sixty years of leading design innovation forward. Scaled for residential, hospitality and commercial spaces, the new SONNEMAN collection will be released in showrooms and online throughout 2023.
Concurrent with Robert Sonneman's landmark design anniversary, the brand previewed its 2023 Collection at its Dallas showroom during the Lightovation trade show in January. During the preview, Robert Sonneman delivered an address recalling key moments in his design career that began with his apprenticeship to George Kovacs and led to driving LED lighting innovation today. The brand also unveiled a refreshed virtual tour of the Dallas display space for design enthusiasts to experience from anywhere.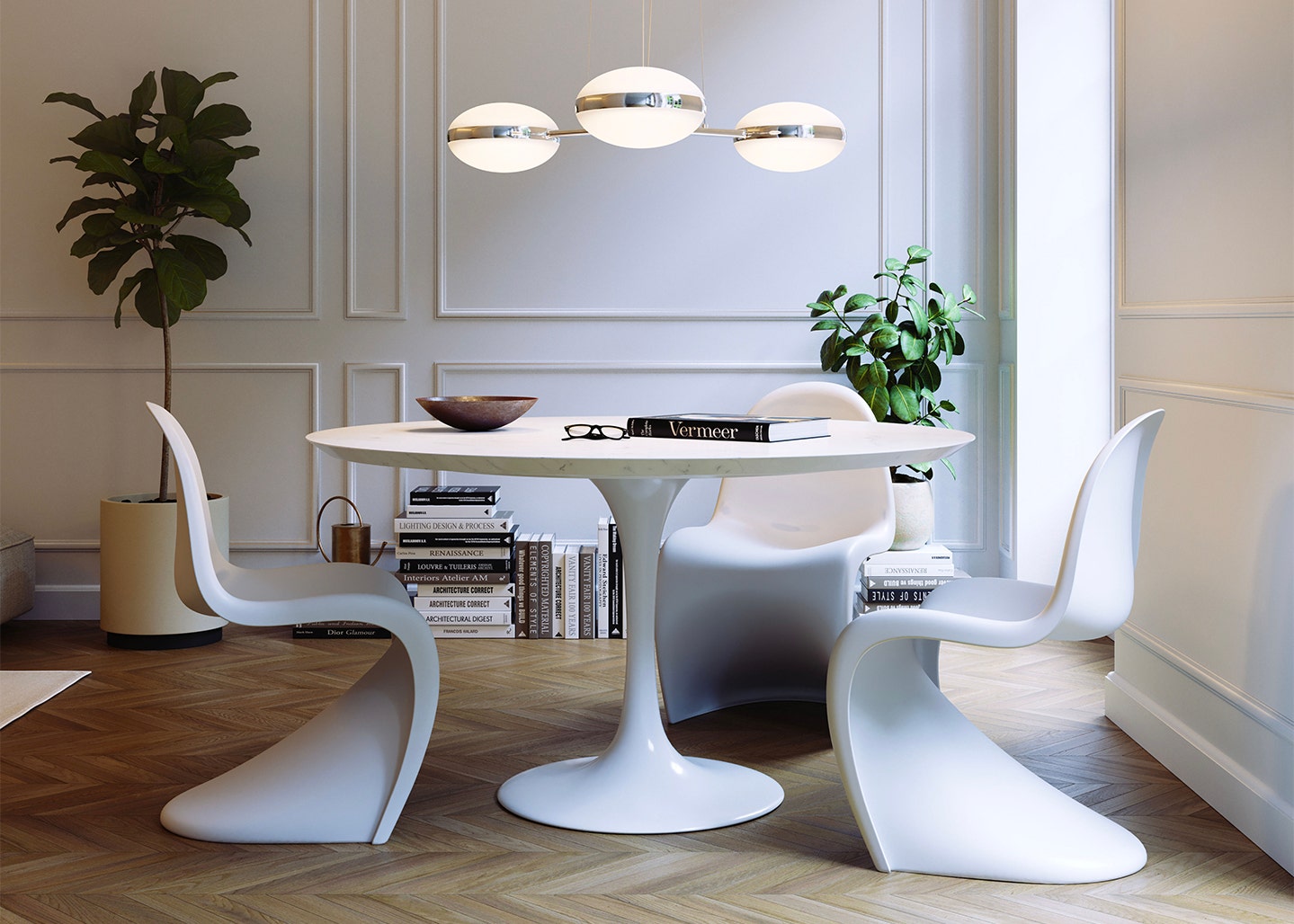 Concept
Designed by the brand's atelier with Robert Sonneman at the helm, the 2023 Collection embodies SONNEMAN—A Way of Light's Bauhaus ethos in its innovative illumination for modern living. The new lighting families simultaneously incorporate an understated elegance and high-performance LED engineering with the highest-quality materials.

"Radiating comfort for a range of residential, hospitality and commercial spaces, our new 2023 Collection celebrates lighting as a way of thinking with designs of unparalleled flexibility, detail and durability," commented Robert Sonneman, SONNEMAN's founder and lead designer of the new collections.
Materiality
With a philosophically Bauhaus-driven perspective at the core of all SONNEMAN design, the company's design atelier once again emphasized performance-driven, discernably modern materiality throughout the 2023 Collection. Created with an unparalleled lightweight aluminum construction, designs throughout the collection create breathtaking forms through precise engineering.
The 2023 Collection also introduces designs in bestselling classic finishes—satin black, satin white and polished chrome—with select new lighting families also available in a new satin brass construction and finish.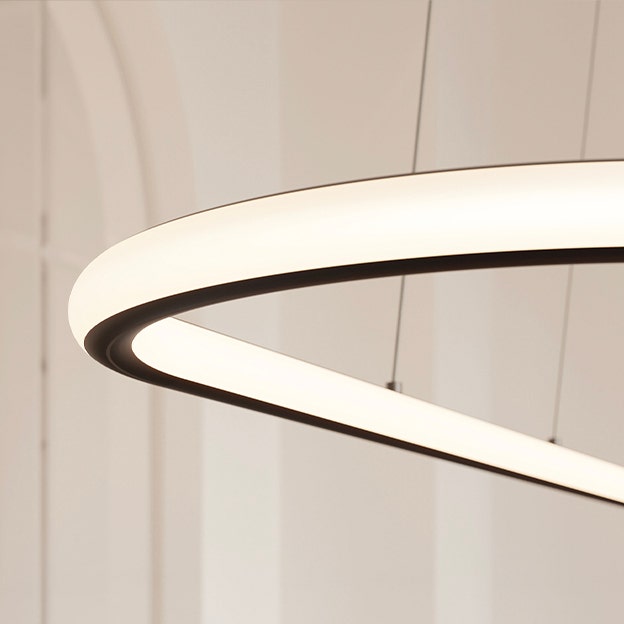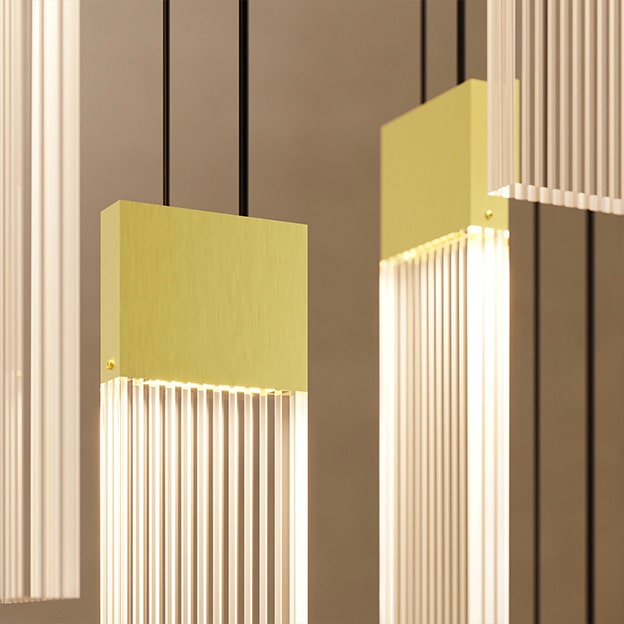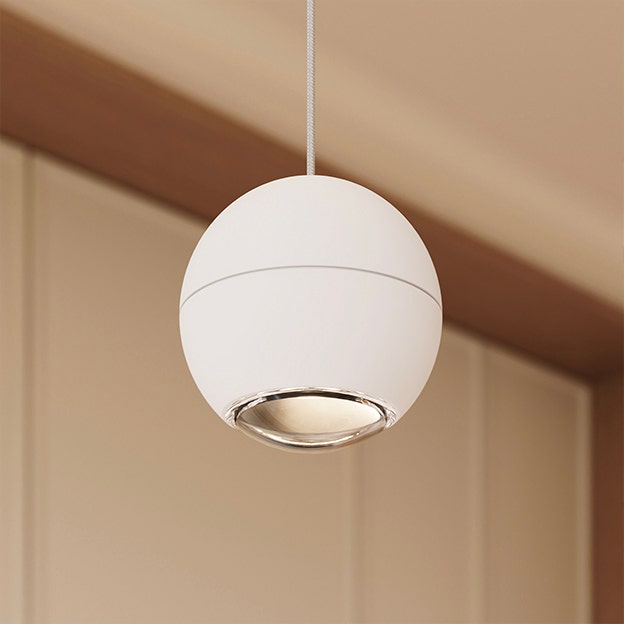 Innovating Geometry and Simplicity
Each design from the 2023 Collection embodies the core components of the brand's DNA. The first series released this year marries the Sonneman design characteristics of limitless scale and geometric purity. Debuting in Q1, Labyrinth, an intersecting, tubular LED framework with pin connectors creates unparalleled geometric dynamism. Haim, a series of wall-mounted sconces reminiscent of a streamlined spotlight, provides focused directional light, and Hemisphere, a series of pendants and wall-mounted sconces, utilizes the geometric purity of the sphere.
In Q2, two bestselling lighting families will debut extensions. Luna will gain a trio of racetrack pendants featuring a soft, round profile and delicate suspension. Fino will add four ultra-thin linear bar pendants, broadening a line that exemplifies minimalist simplicity. Q3 will complete the 2023 debut with an expansion of SONNEMAN's geometric vocabulary with the elegant pendant series V Panels. The Pi lighting family will also be expanded with newly shaped pendants and options for recessed fixtures.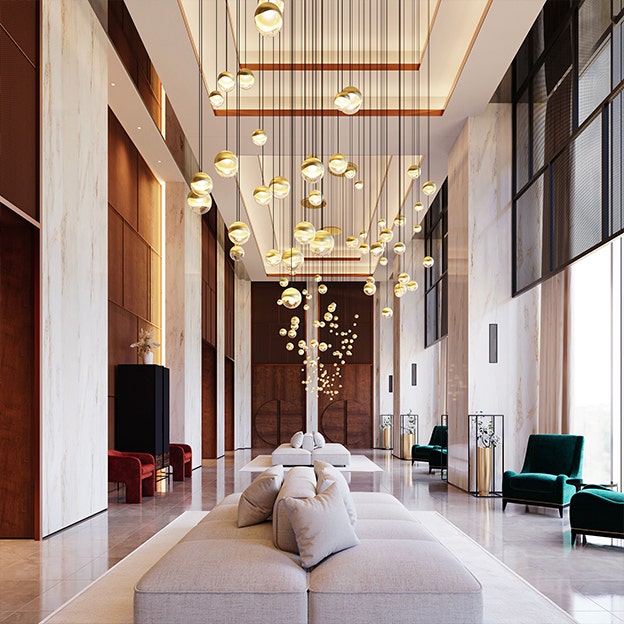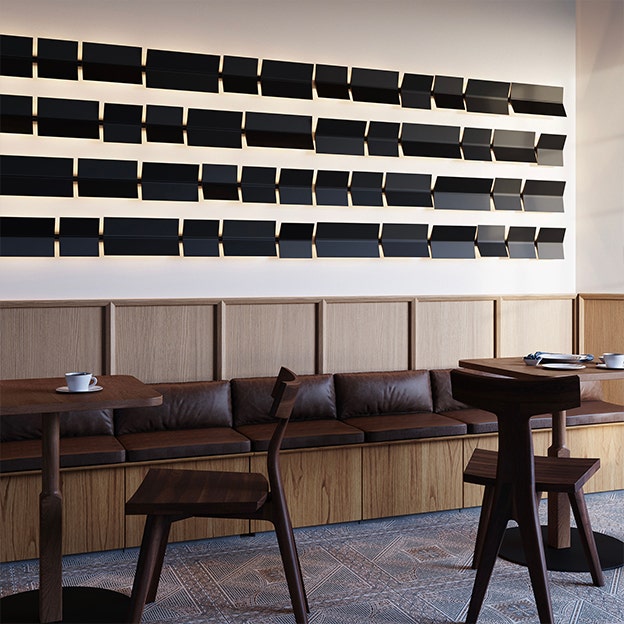 Nodding to Mid-Century Heritage
Drawing on the brand's heritage and founding principles, the Sonneman Design Atelier references Mid-century modern forms throughout the 2023 Collection. Pillows, which will debut in Q2 and is available as a pendant or sconce, celebrates curvilinear shapes and flowing metal structure through a series of sinuous metal domes. Chimes, launching in Q3, is a series of angled plane chandeliers and sconces. Chimes presents a dramatic, decorative metal rhythm that invokes classic mid-century interiors. Also launching in Q3, Turo rail bars and modular adjustable LED sconce planes create sculptural vertical surface compositional unity with light and shadow. Scaled for residential, hospitality and commercial settings for an enduring modern presence.
Reimagining Bestsellers in Brass
Finally, the 2023 Collection reimagines three bestselling lighting families in brass: Atelier, a sculptural-meets-industrial selection of pendants and sconces and Bubbles, a playfully casual yet classic pendant system, launch in Q1. Grapes launch in Q3 in the revitalized materiality. The brass additions to these families bring a warmth and contemporary aesthetic to spaces while reflecting a wholly modern view of what's next.