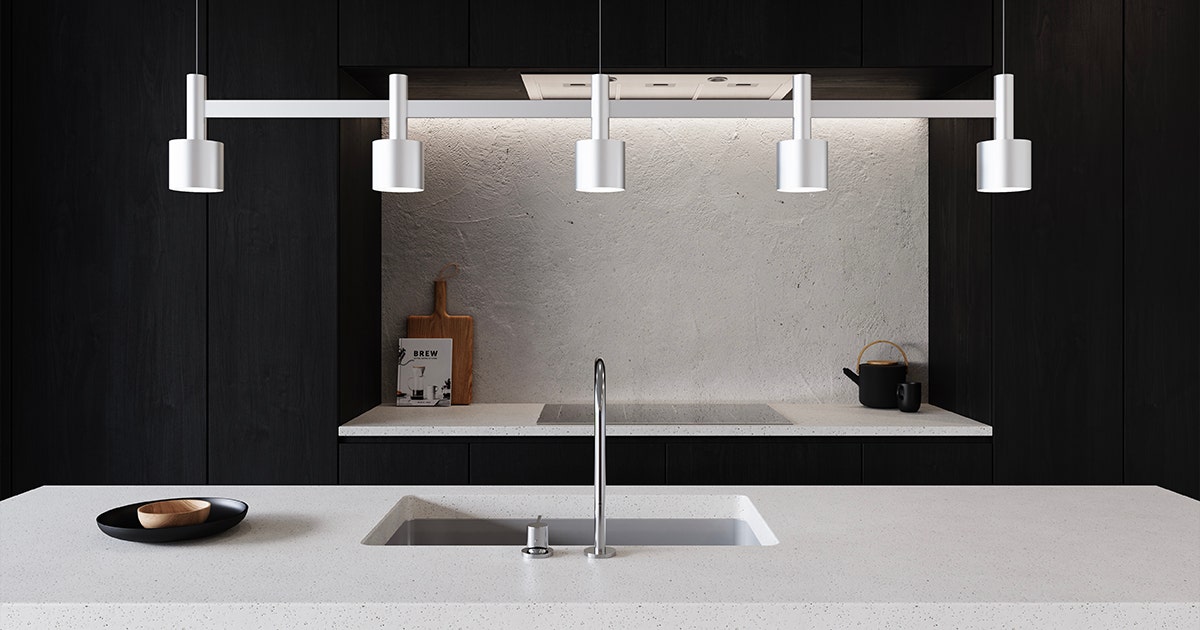 ---
THE LIGHTING GUIDE
Choosing the Best Lighting for the Kitchen
---
One of the most lived-in, high traffic spaces at home, the kitchen is crucial to illuminate properly. Much more than just where we chop, cut and cook, the humble kitchen—in reality—makes up several rooms in one. It's often a space where we get ready for the week ahead, focus on heads-down work for the day or host good friends for a dinner party.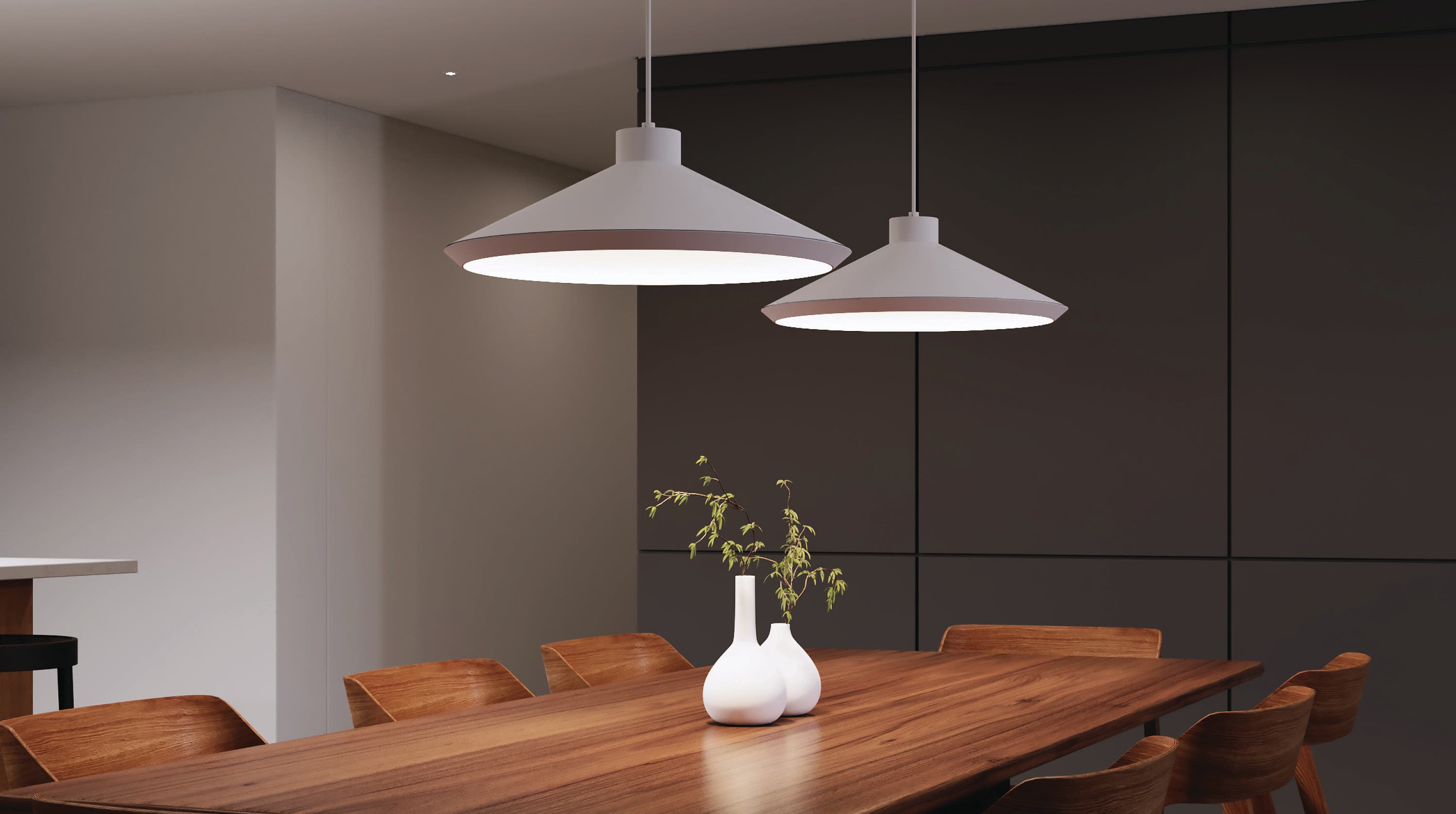 "To achieve the right lighting in any space, think about functionality first. How are you using this space in your day-to-day life? The biggest mistake you can make is not putting light where you need it," says SONNEMAN founder and designer, Robert Sonneman.
Tips for the Best Kitchen Lighting
It's natural to think about lighting the spaces you frequent most within the kitchen, but it's best to take stock of the entire design and environment first. From there, you can move into what areas you want to light, and how.
What is the best approach to lighting for a kitchen? This space is inherently multifunctional, which means that choosing the best lighting for the kitchen requires multiple layers of intentional lighting. We've put together a guide on how to properly illuminate this hardworking space.
Take in Your Kitchen Environment
Consider the existing kitchen design you're working with. How much natural light flows through the space organically? You'll want to optimize your sources of natural light, making its diffused glow your foundational layer of light. How high are your ceilings? Lighting can provide a dual functionality by illuminating your space while filling a void and adding visual interest. Are your walls and surfaces dark or light? Lighter finishing touches tend to make your space feel brighter and more expansive. Finally, think about the high touch areas of your kitchen. You'll want to pay particular focus to where you spend the most time.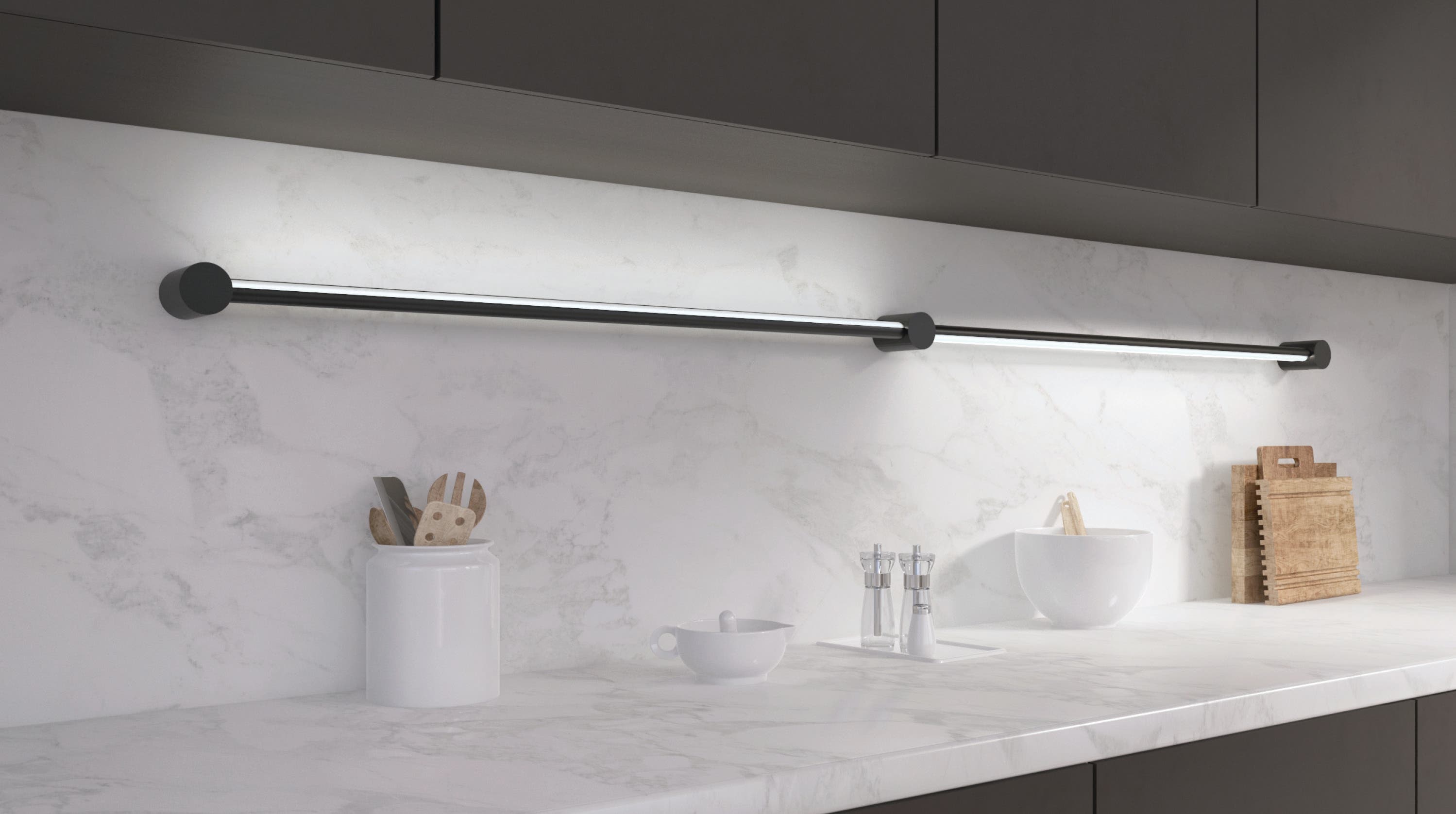 Start from the Top
No matter the size of your kitchen—big or small—great kitchen lighting starts from the top. Your chosen source of ambient lighting works in tandem with the natural lighting that flows through the windows of your kitchen. For an elegant, minimal solution, we recommend Intervals recessed lighting. Alternatively, if you're interested in a flush or semi-flush luminaire, we recommend the Pi LED Surface Mount.
Illuminate Your Breakfast Nook
Banquettes and dining nooks are often neatly tucked within a kitchen's overall scheme, poised to set the stage for informal family dinners, early morning breakfast and afternoon homework. You'll want a more casual overhead pendant light or chandelier to deliver targeted illumination of this space. We recommend the Koma Edo Pendant or Double Corona Ring Pendant.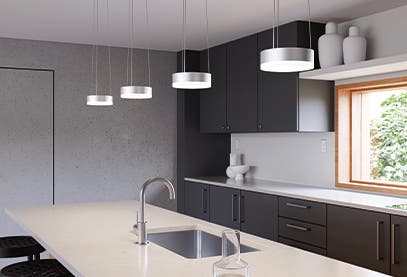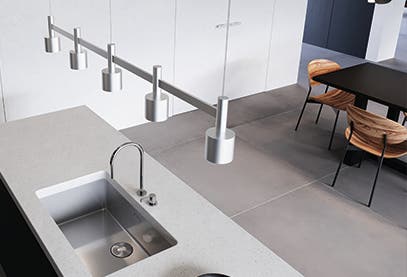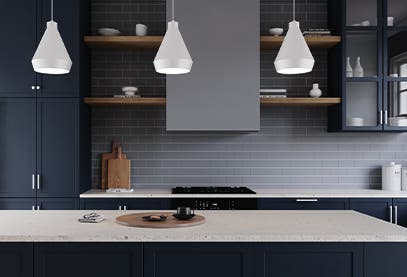 Light Up Your Island
Kitchen islands serve many different functions—washing, prepping, cooking and serving, to name a few—requiring essential directional light. Depending on the size of your surface area, installing two or three pendants will provide ideal illumination for this space.
What is the best light fixture for a kitchen island? If your kitchen is part of a larger open plan layout, we recommend pendants with a glass shade, like the Cantina LED Pendant, to maintain the open feel and prevent obstruction of the view.
Alternatively, you can opt for suspended linear lighting to hang over your island, like the Systema Staccato Linear Pendant or Thin-Line LED Pendant.
Measure Appropriately
Consider the overall size of your space alongside the size of your pendants. Whether you're considering a single fixture or trio of pendants, measuring your space is essential to ensuring your design looks balanced and just-right. You can read about how to hang pendant lights and chandeliers in our guide here: How to Hang Pendant Lights.
While there's no true "wrong way" when it comes to choosing the best lighting for the kitchen, the tips above can certainly set you on the right path to enhancing the space where culinary magic can happen.
Discover SONNEMAN kitchen lighting for every application today.