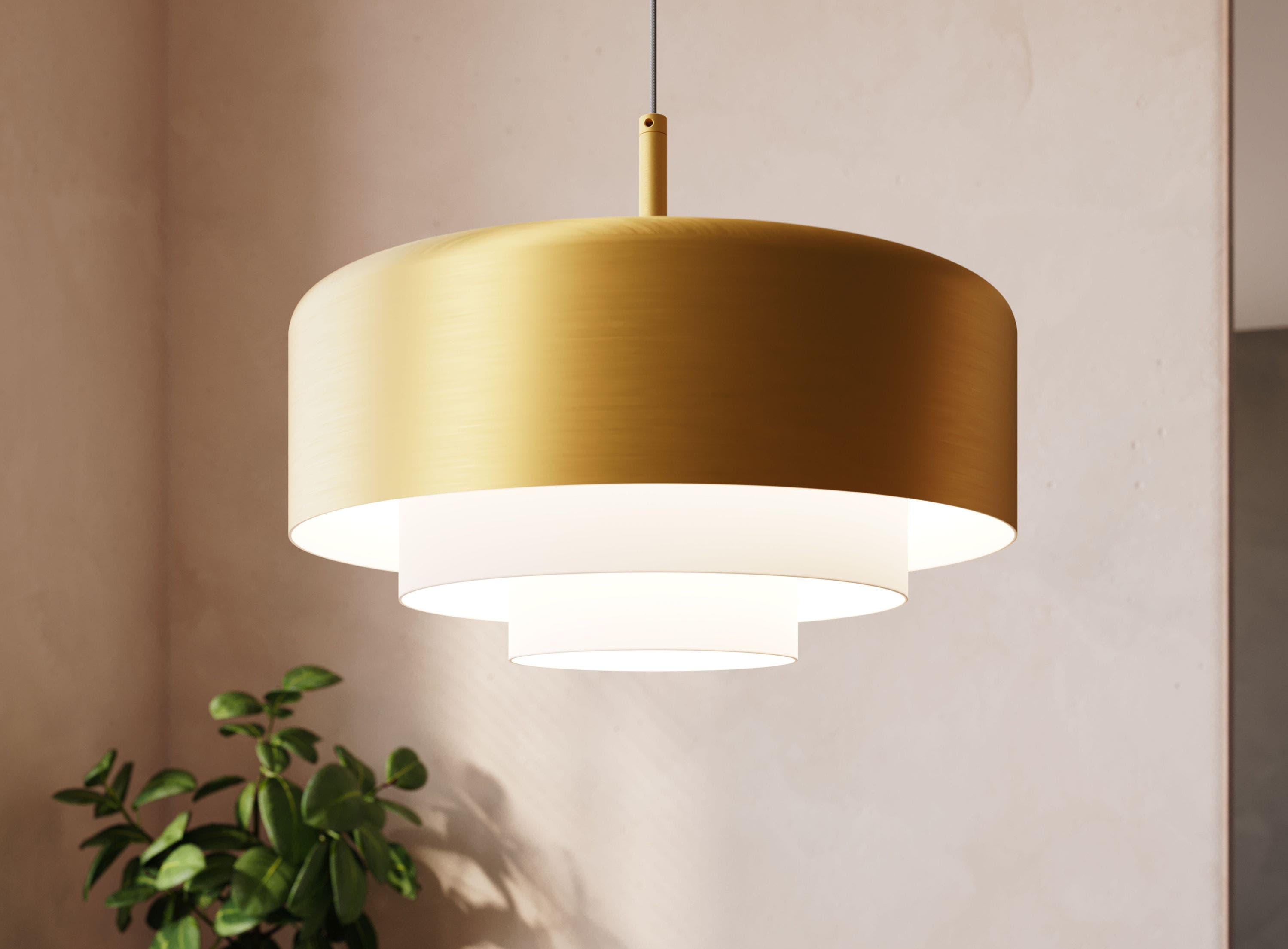 ---
STORIES
Brass Lighting That Powerfully Illuminates
Create a warm and welcoming space with modern brass lighting
---
Brass has an undeniable appeal when properly appointed in spaces at home. Neither a newly shaped trend nor a legacy design reference, brass possesses a chameleon-like ability to mesh with any interior design style through its inherent warmth and glow, also making it a choice material for lighting throughout the home.
"Brass has a rich, warm color that brings a sense of luxury and sophistication to a space," says interior designer Svetlana Tryaskina of Toronto-based Estee Designs. "It has a timeless quality that makes it versatile and suitable for a wide range of styles, from traditional to modern to contemporary."
And while brass lighting is experiencing a resurgence in interiors of today, it isn't necessarily making a comeback per sé. Throughout design history, designers turned to brass when creating intentional illumination for spaces at home, from traditional European chandeliers to more modern, Art Nouveau styles. Today, as a contemporary lighting finish, designers agree that, when used thoughtfully, brass is able to complement a room's palette while powerfully echoing a fixture's illumination.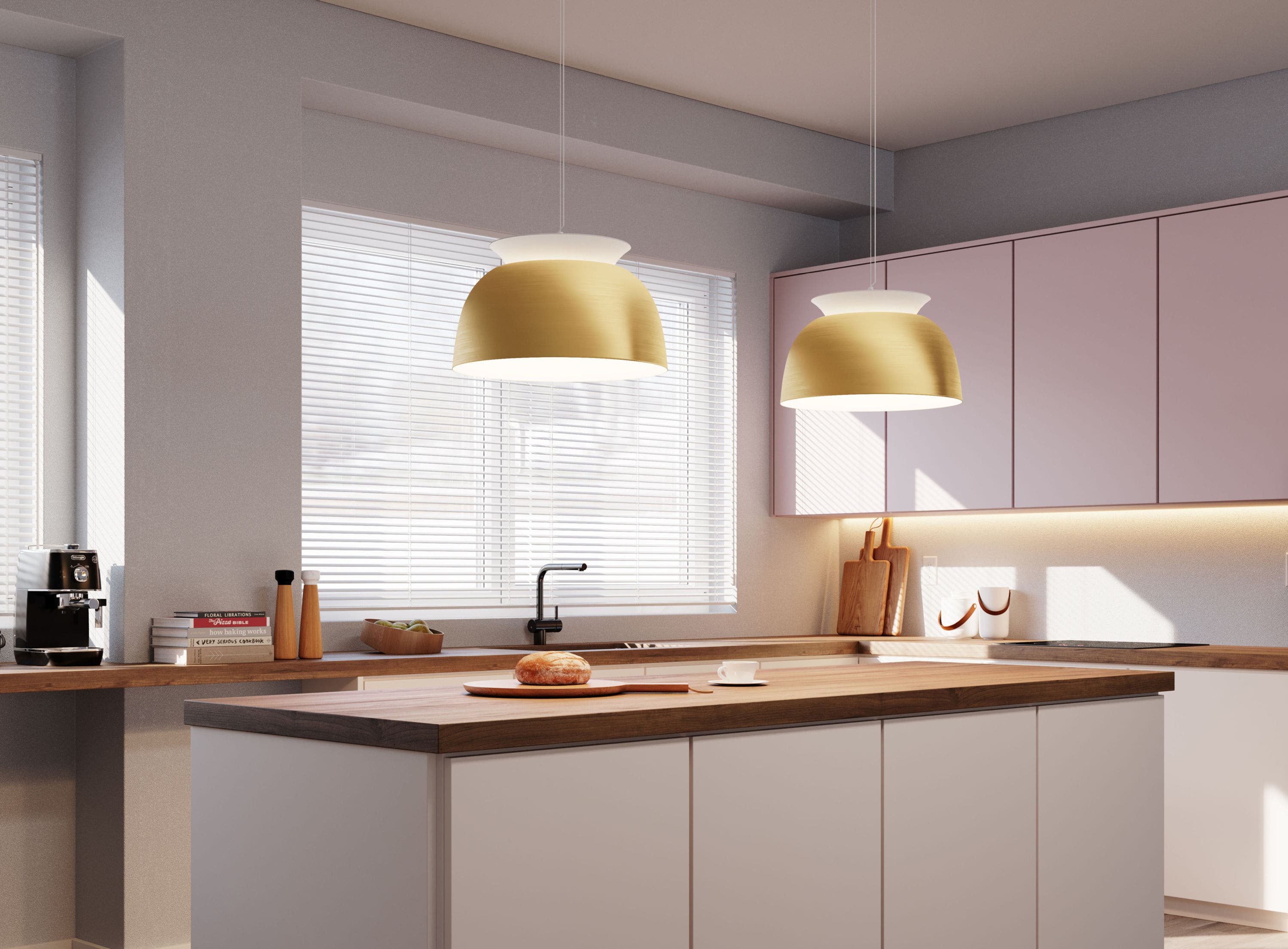 Think of Brass Like Jewelry
Across the board, designers think of brass as both decorative and functional. "It's kind of like a piece of jewelry," says New York-based interior designer Evelyn Benatar, explaining that choosing metals for interiors and dress follows a similar state of mind. "If I'm wearing something cool and clean, I'd prefer to use cooler metals, which would be stainless steel or polished nickel. With warmer colors, where they're muddier and cozier, that's where I'd bring in brass."
Refine Your Color Palette
Thinking intentionally about which metals are right for your space is just the beginning. When considering brass lighting, think about the overall palette of your room and whether or not brass is suitable for your color scheme. "I see paint and wallpaper colors like ochre, milk chocolate and peach trending. Those all bring to mind the gold, brass tones that will complement them," comments Benatar. Tryaskina agrees that brass complements earth tones, "such as green, brown and blue as well as neutrals like white, black and gray."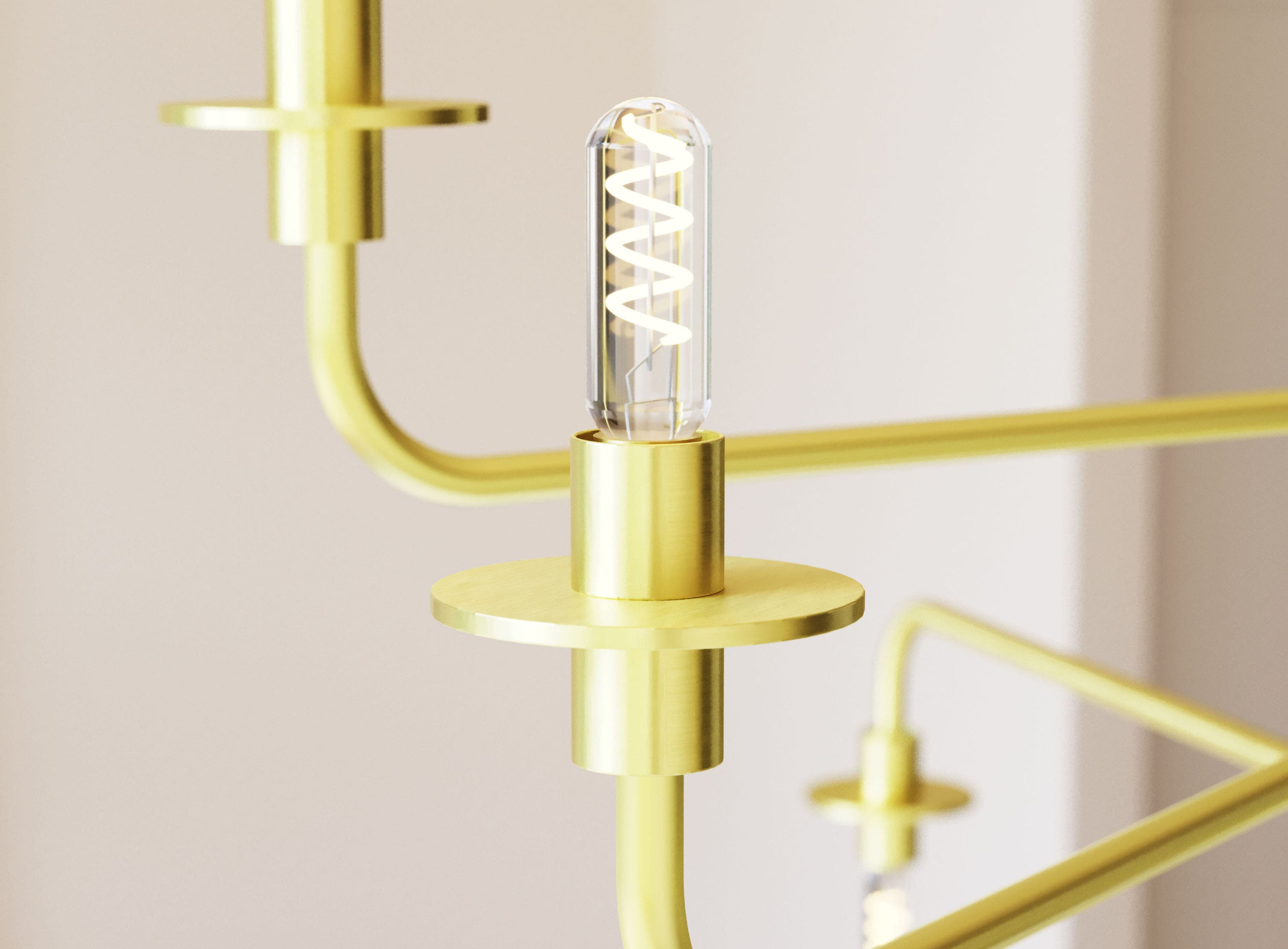 Finalize the Finish
When it comes to selecting a brass lighting fixture for your space, you'll more often than not have the choice between two finishes—satin and polished—and your decision depends on your desired effect. "Satin brass has a soft, matte finish that evokes a more understated and sophisticated feel. It blends into the background and adds a subtle warmth to the space. This finish is excellent for those who prefer a more low-key look or want to create a more calm, relaxing, and modern atmosphere in the room," says Tryaskina.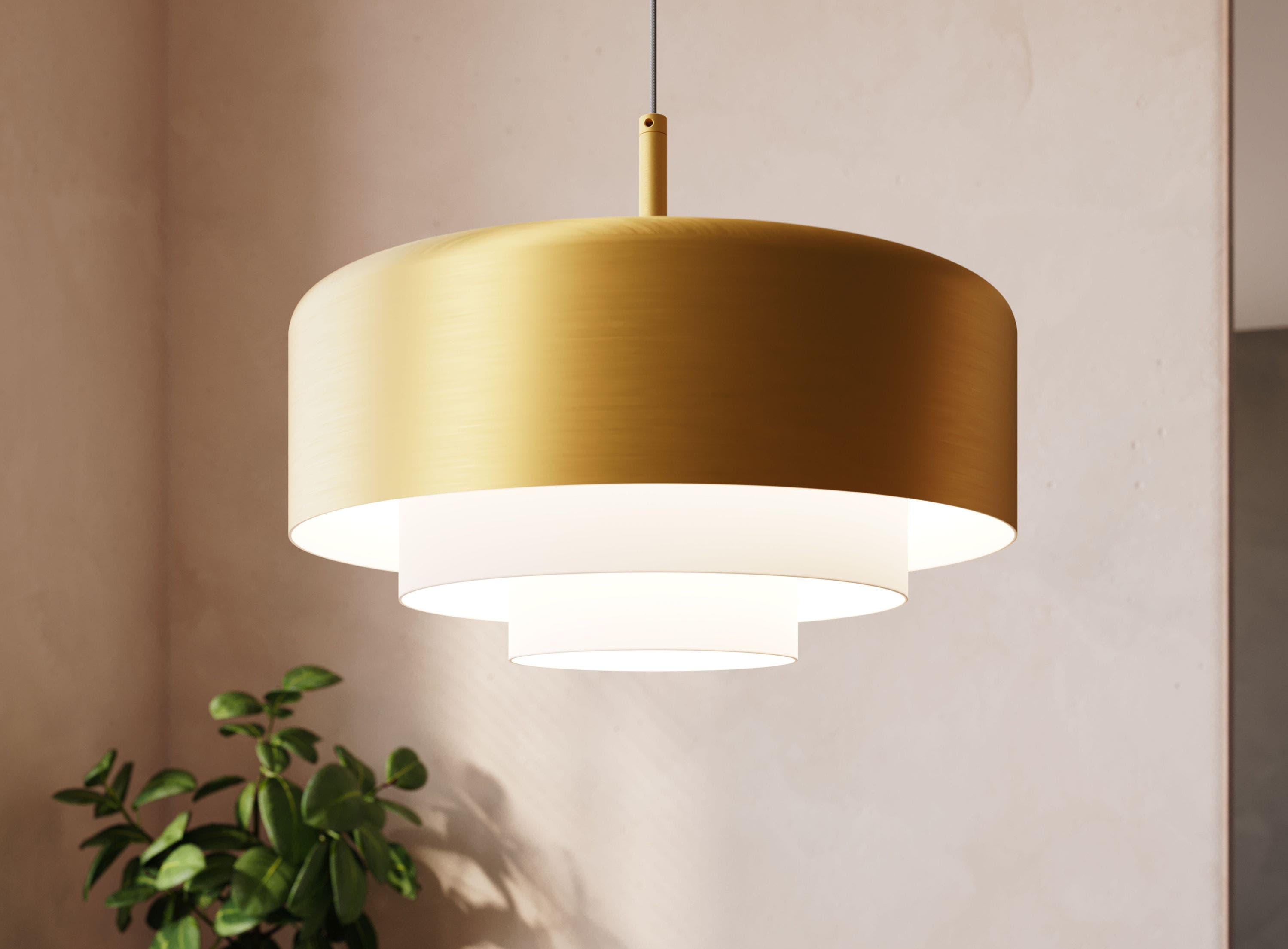 Practice Balance
Finally, as with most things in life, designers caution against overusing brass in any space despite its comforting warmth and glow. "While brass can be a beautiful and sophisticated addition to a space, I would caution to avoid overusing it," cautions Tryaskina, "Too much brass can make a room feel heavy and overwhelming, so it's best used in moderation." By Integrating modern brass lighting into a room's overall design, you can bring the right amount of subtle balance and create an understated warmth.
Browse notable SONNEMAN lighting fixtures available in brass, like the Systema Staccato Linear Chandelier, Belle Flare Pendant, Modern Tiers Pendant and Atelier Sconce.