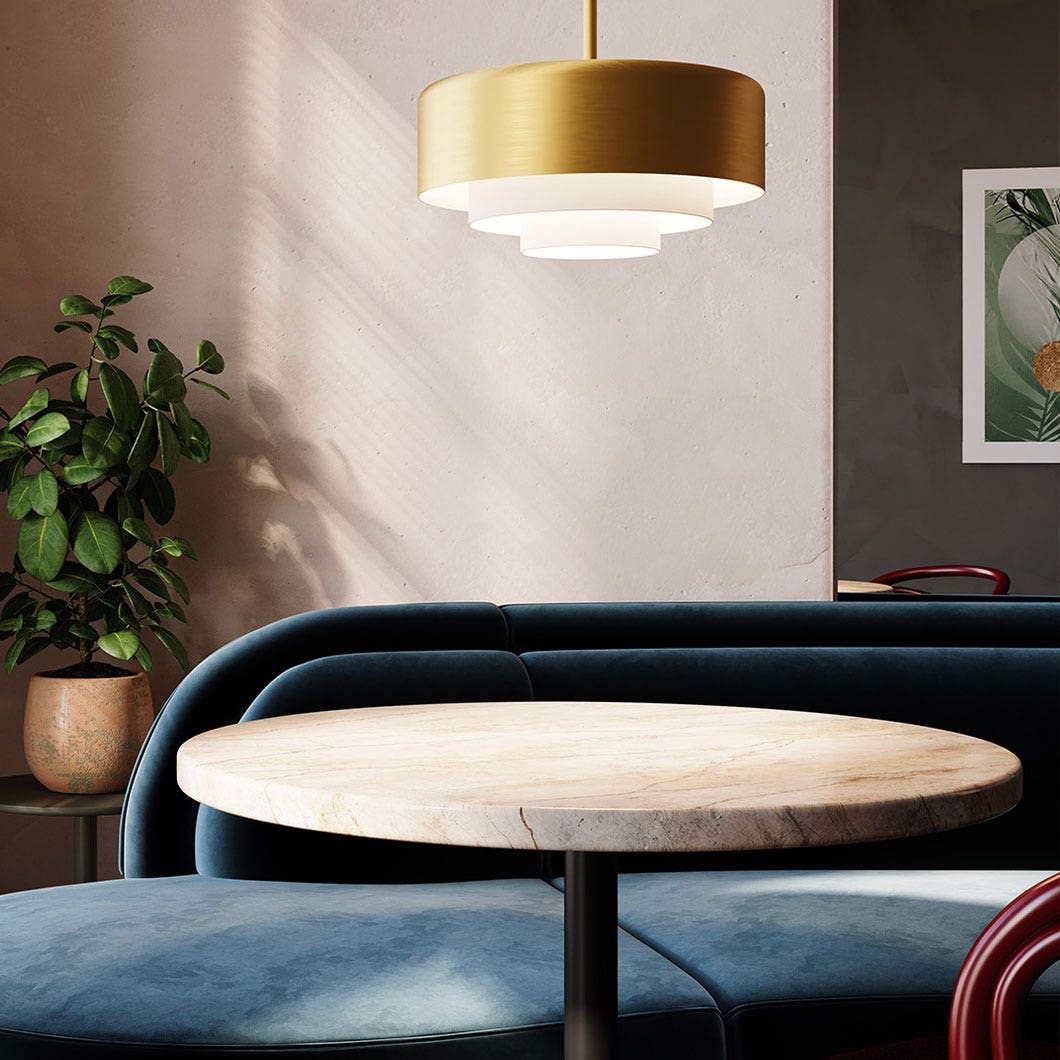 ---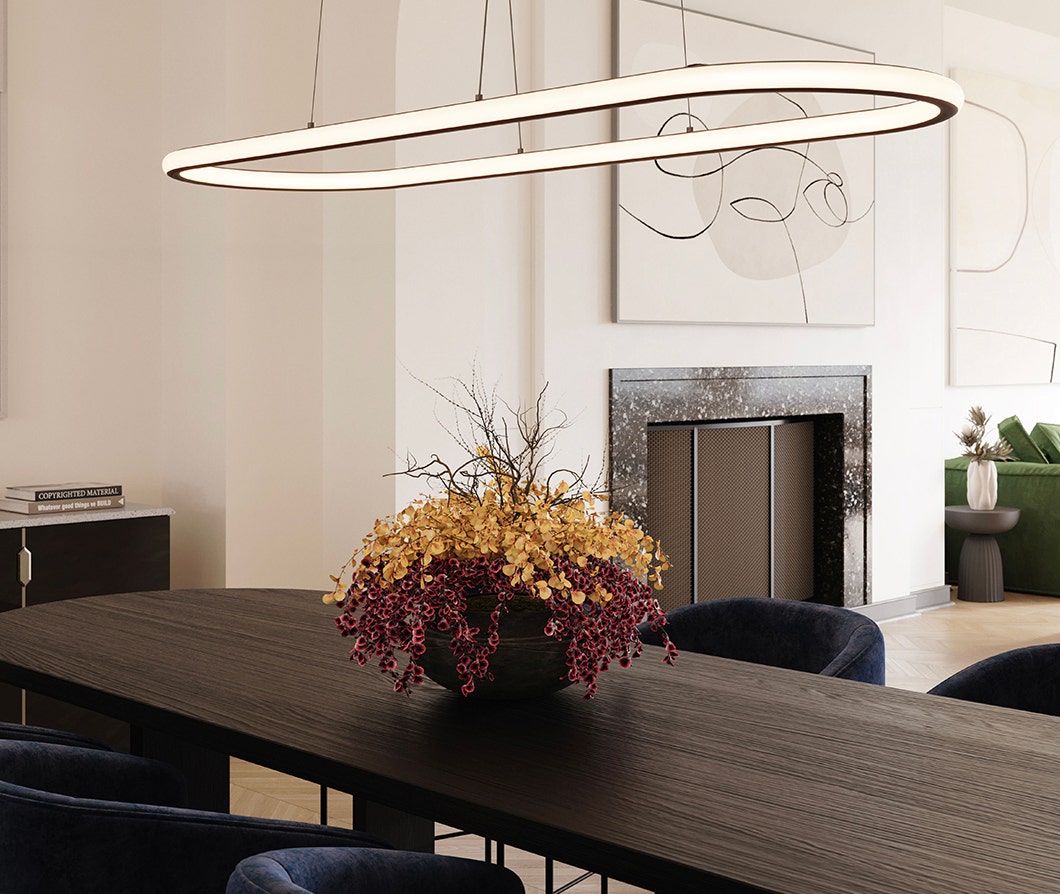 STORIES
Optimally Illuminate Your Home for Hosting and Entertaining
Holidays are on the not-so-distant horizon, and here's how light the perfect dinner party
---
With a new season of hosting and entertaining on the horizon, imagining and realizing the ideal holiday feast is nearing top-of-mind. Unsurprisingly, we believe that lighting is a chief consideration when putting together the perfect dinner party for its innate ability to shape an atmosphere's warmth and charm. We've put together a comprehensive guide on how to optimally illuminate your space for hospitality, from the bustling kitchen to dining spaces of every size.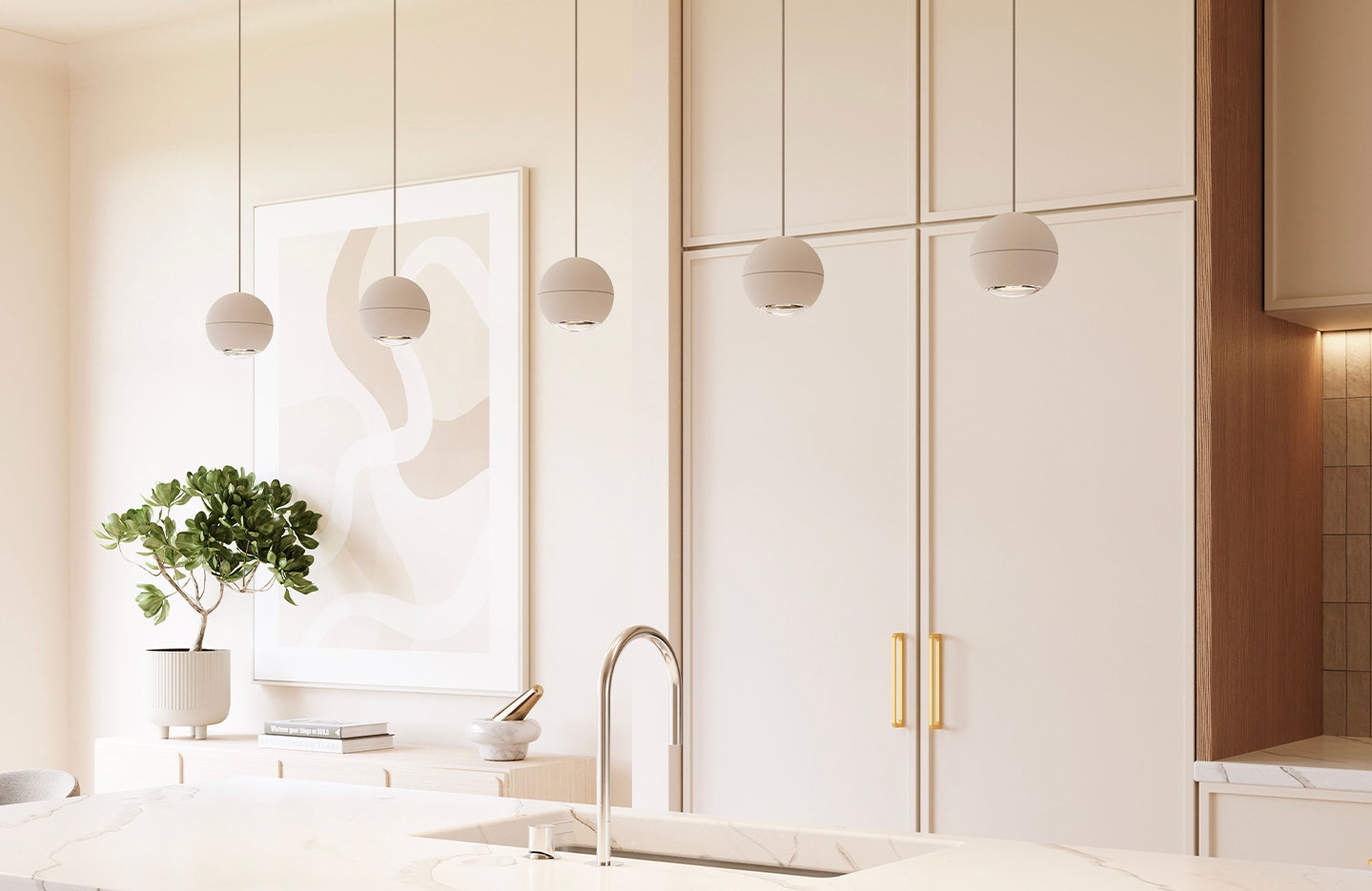 Functionally Illuminated Kitchens
Every memorable dinner party undeniably starts in the kitchen, where hosts prep, cook and stage their culinary endeavors. Here, functional illumination and a relaxed environment is key. We recommend starting with ambient lighting above your kitchen island through a series of pendants, like the Hemisphere Pendant. This creates light where it's needed most, so you can tactically cook with ease. From there, we recommend bringing accent illumination to oft-underlooked spaces, like undercabinet lighting.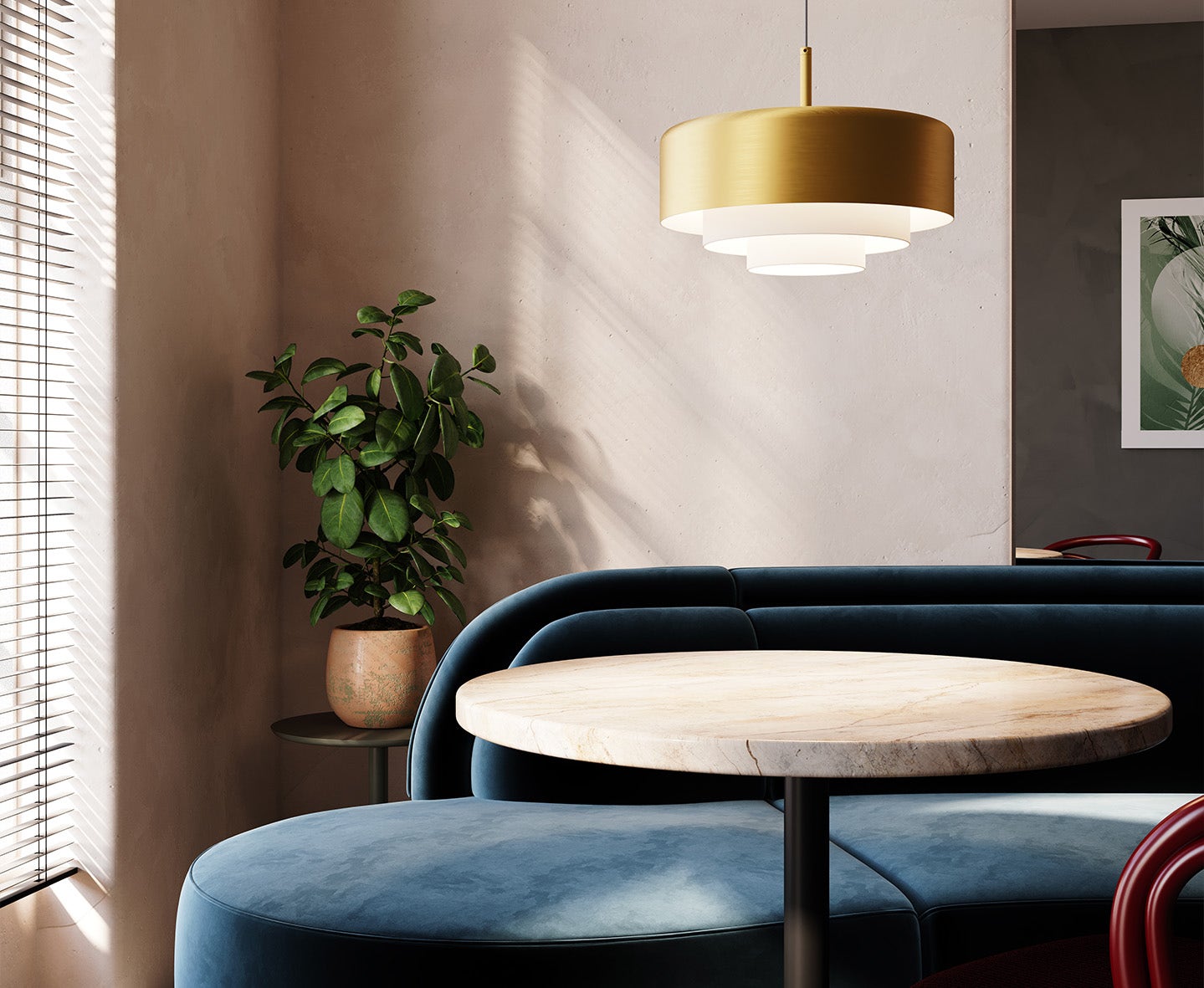 Create a Convivial Dining Room
In any dining space, the goal is always to foster conviviality and conversation over a savored meal with friends and family. Some homes have a dedicated, expansive dining room with multiple vignettes. We recommend a statement-making chandelier or series of pendants suspended above the dining table. This provides ample ambient lighting and a center of gravity for your space. Beyond the center, accent lighting, whether sconces along the walls or table lamps atop credenzas, adds depth and warmth to dining environments.
Craft Intimate Ambiance in Smaller Spaces
Not all homes or apartments are graced with a dedicated dining room, requiring an attention-to-detail when crafting an experience for hosting dinner parties. We recommend leveraging luminaires to define space within a space. Hang pendants, like our Studio Exclusives Modern Tiers Pendant, above your dining area while creating an intimate and hospitable experience.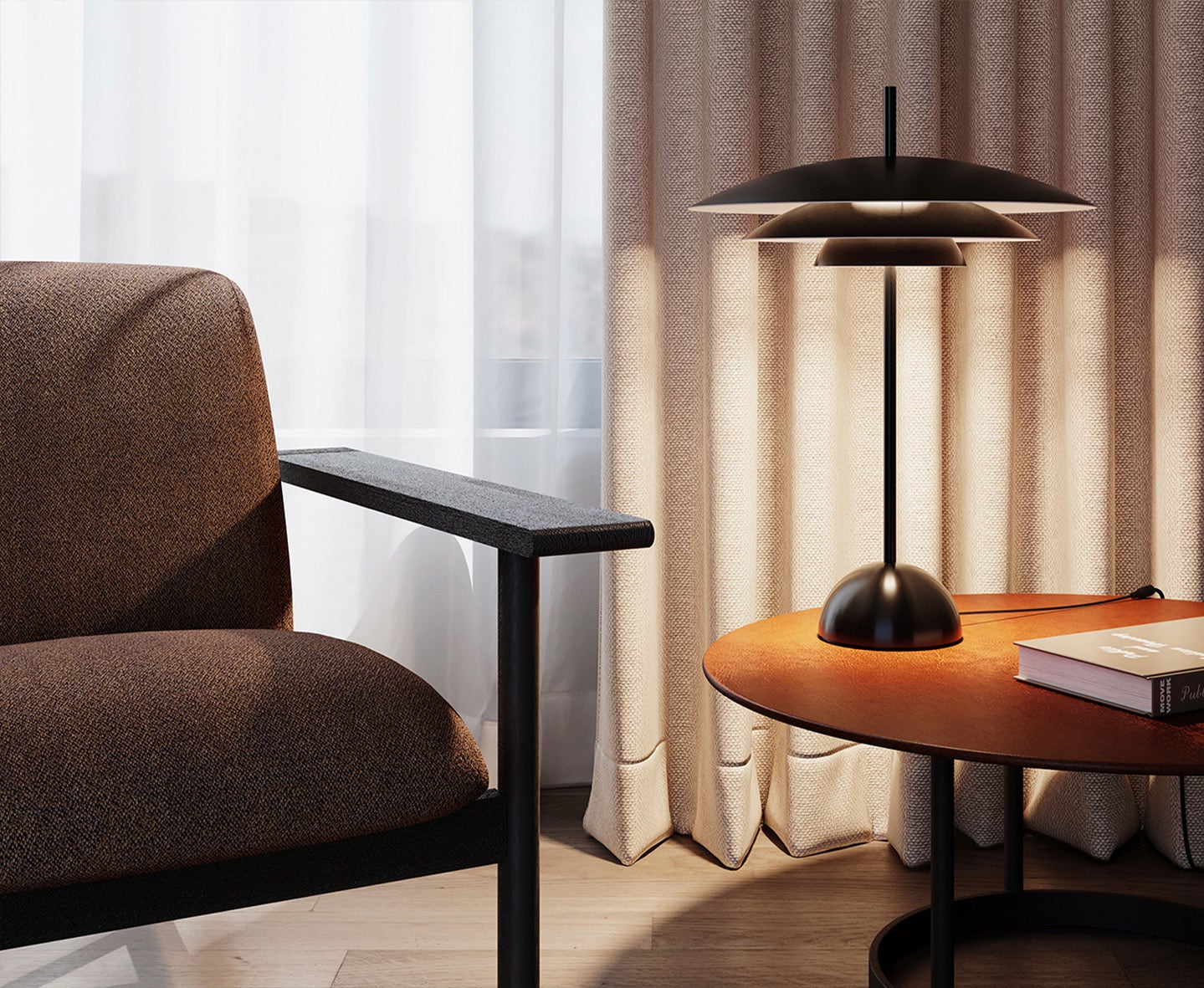 Lounge After Dinner
Once your holiday meal is savored, entertainment often moves into languorous post-meal lounging in the living room. We recommend having dimmable lighting—like recessed downlights or chandelier systems—paired with table lamps in your living room to meet the conversational mood and atmosphere.
From functional brilliance in the kitchen to cozy conversation in dining spaces, the right lighting solutions for hosting and entertaining are just a subtle tweak away. Discover lighting for dining, kitchen and living spaces from SONNEMAN today.