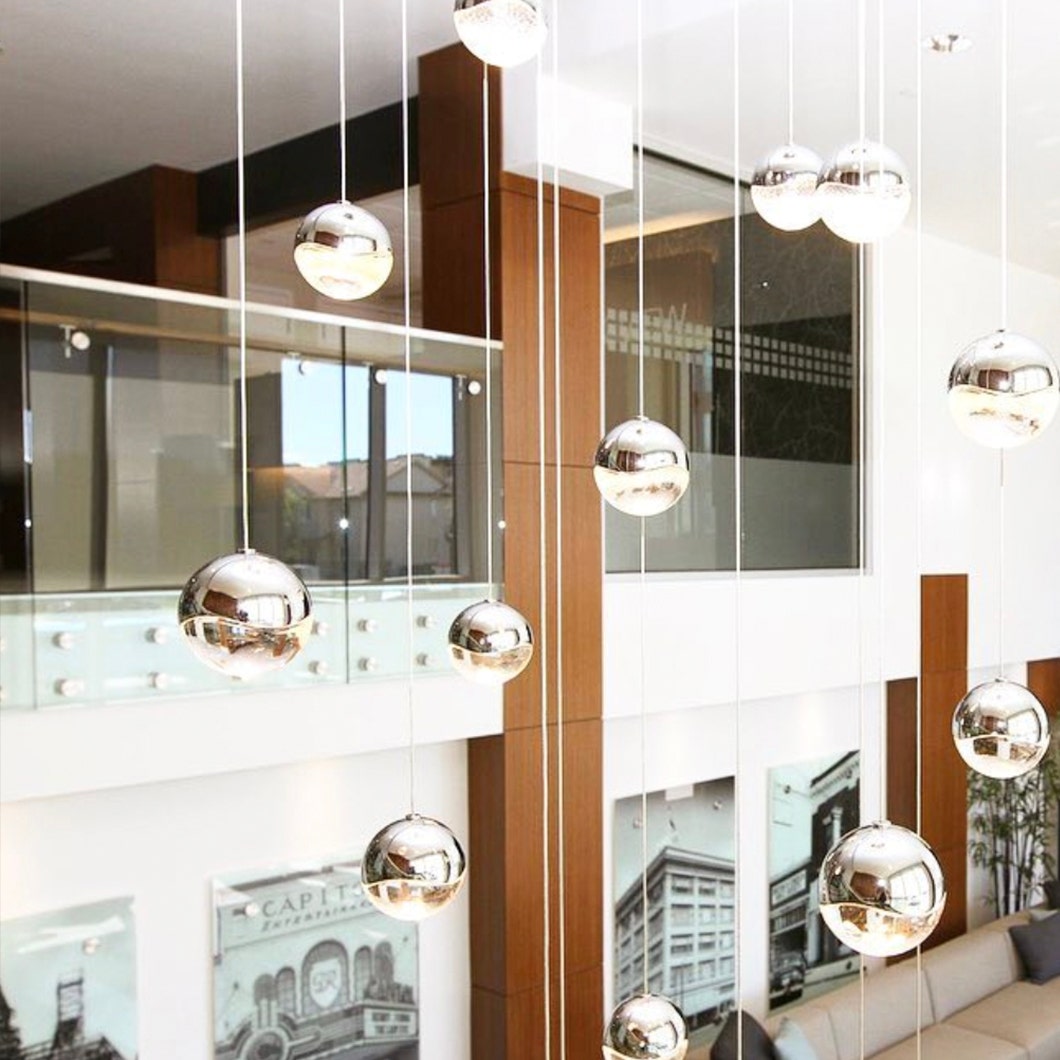 ---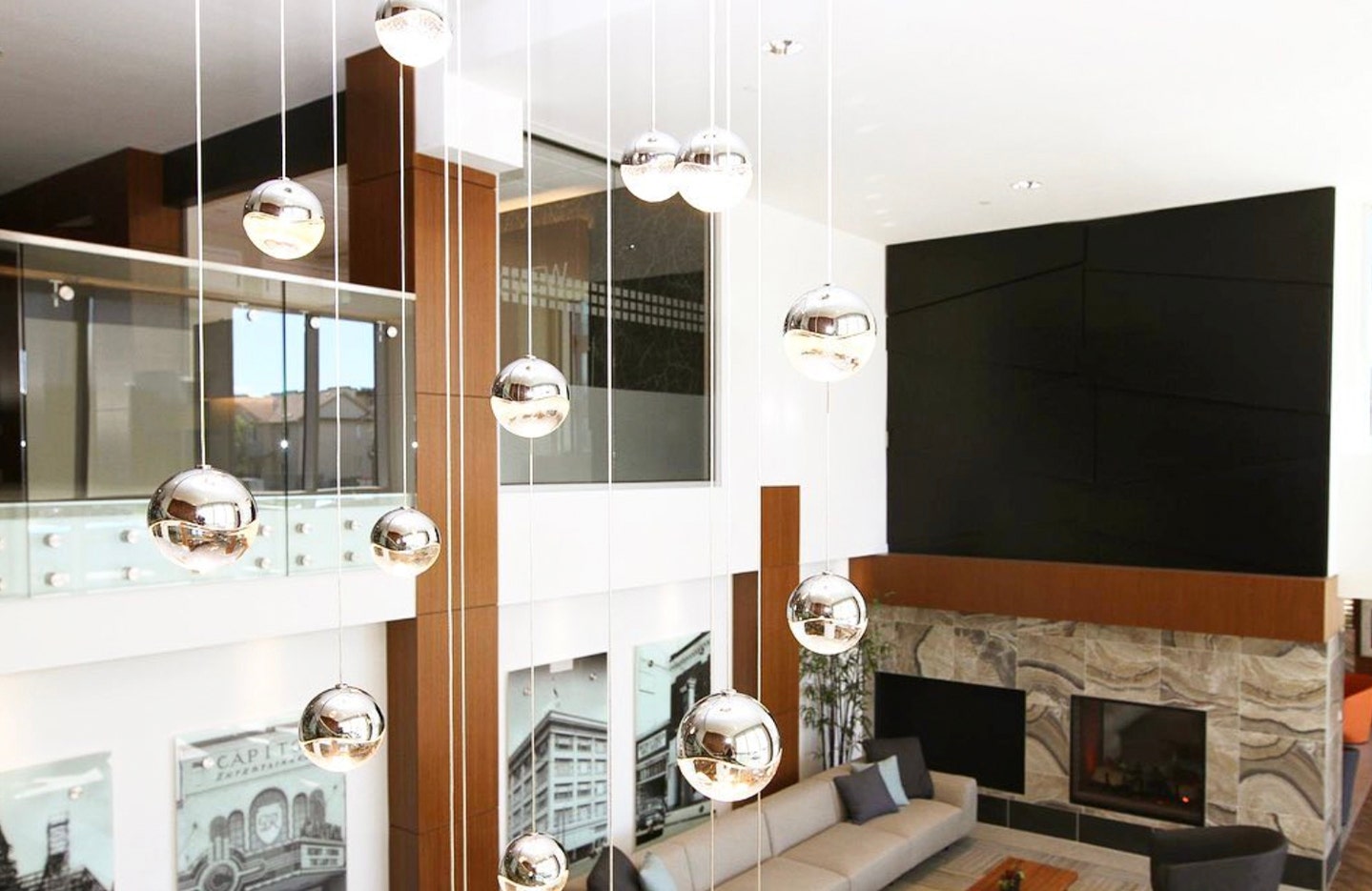 STORIES
How to Create an Inspired Entryway, According to Designers
Set the tone of your home using artful details and streamlined lighting silhouettes
---
Foyers and entryways provide the first impression of your home. Often oversimplified as solely interstitial space, these areas are ideal for making a distinctive design statement at the get-go, welcoming guests inside while conveying the sense that a home is holistically and intentionally-designed. Lighting takes center stage here: unlike most rooms that require a robust mix of furniture and accessories, a foyer or entryway shines best when anchored by inspired modern lighting.

To celebrate this tone-setting space, we've gathered our favorite projects by interior designers who know how to make an entrance.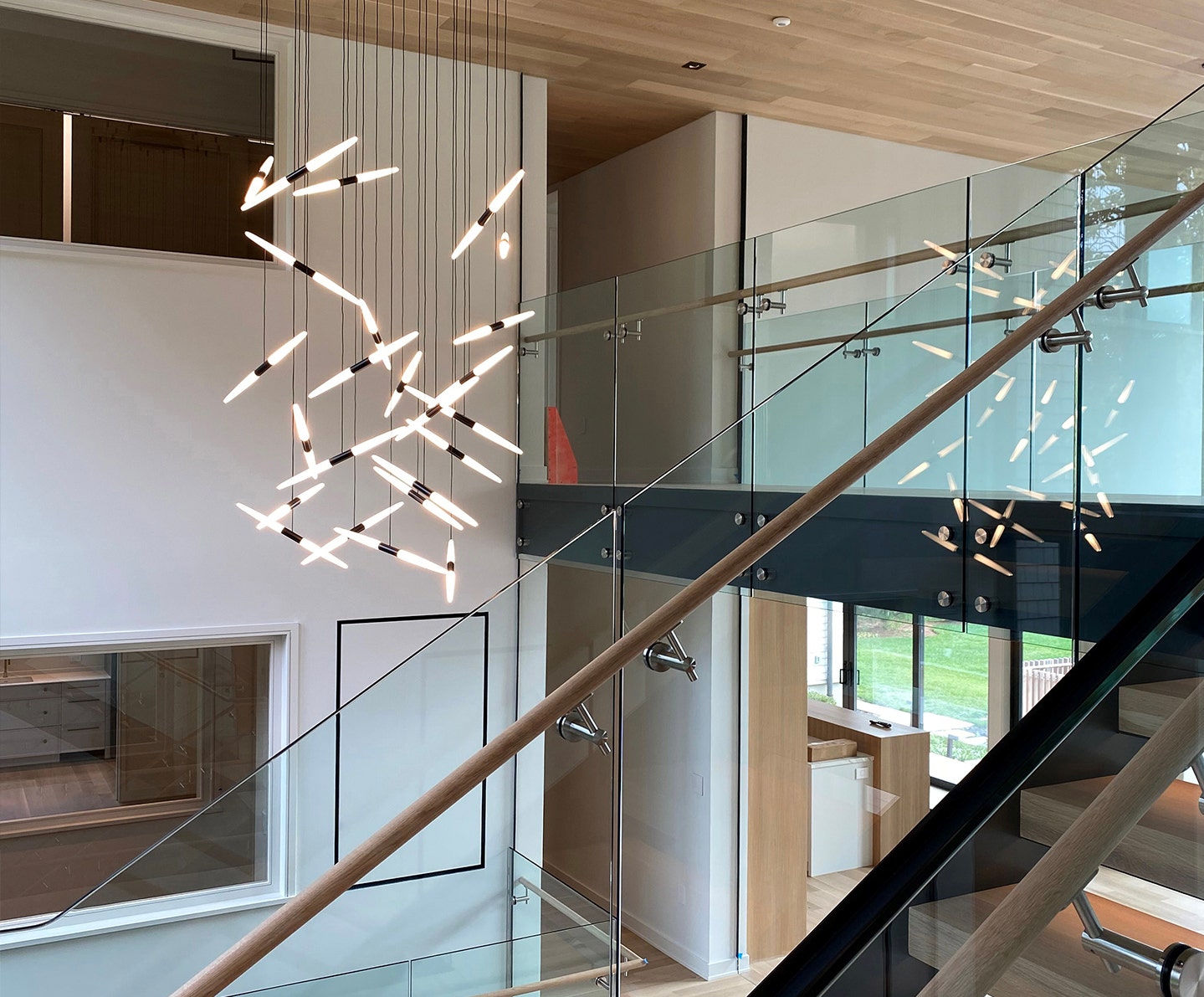 Dancing Silhouettes
Powerfully juxtaposing industrial architecture and streamlined silhouettes, this light-filled foyer designed by Michelle Miller Interiors is a lesson in creative contrast. Our Ballet Chandelier—a cluster of softly tapered forms with the same rhythm and delicacy as its name suggests—creates a dynamic tension with the space's inherently stark geometries within. With equal parts grace and power, Ballet amplifies the foyer's expansiveness while creating visual dynamism and charm.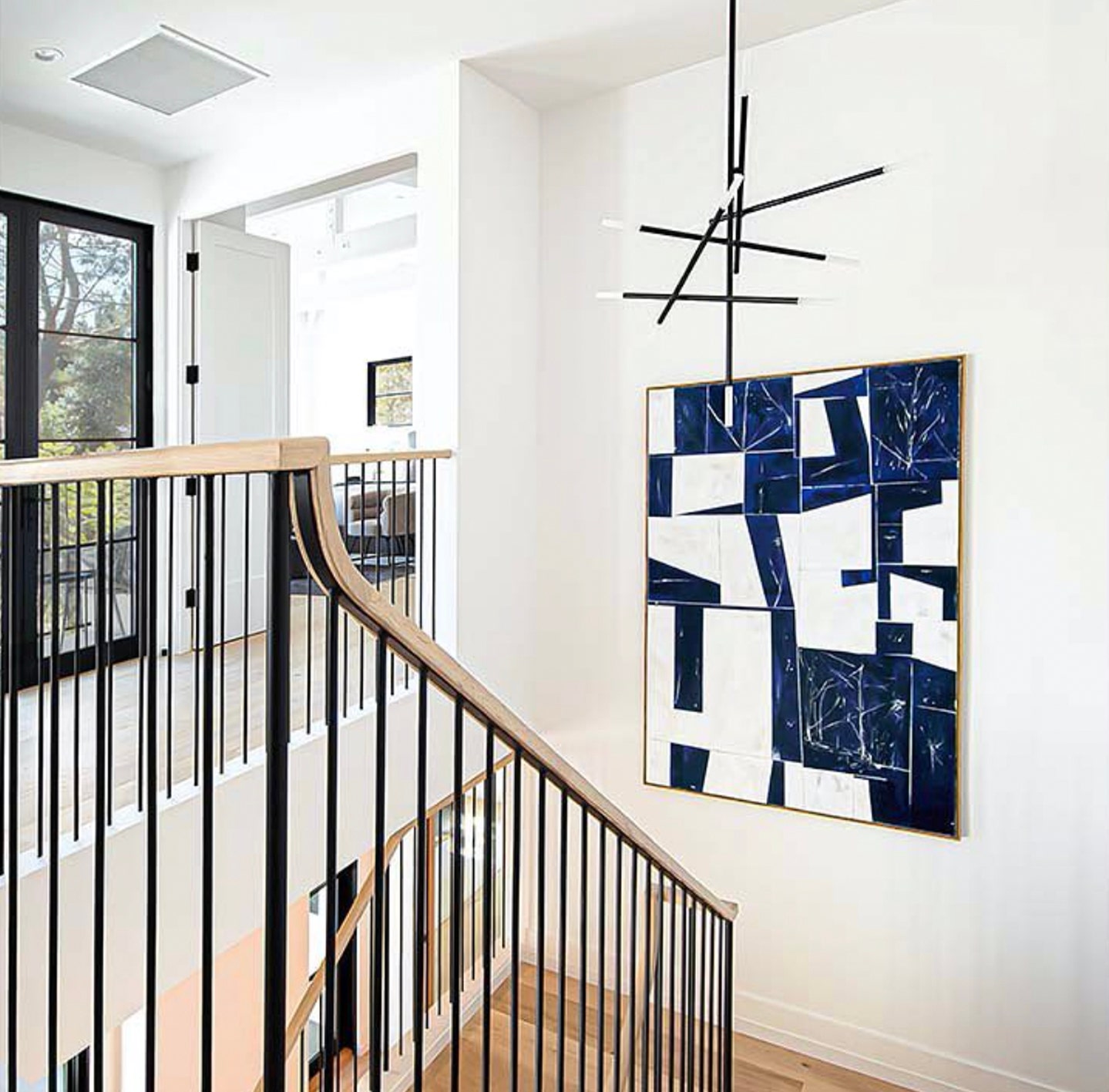 Artful Narratives
Lessons in geometry are also at the heart of this Los Angeles foyer designed by Joni Koenig Interiors. On the other side of the coin, this space plays with shapes and patterns that echo throughout the minimal design details. Suspended above a lapis-hued work of abstract art, our Qux Chandelier creates a visual narrative referential of the work's expressive, incongruent forms through its intersecting, asymmetrical form.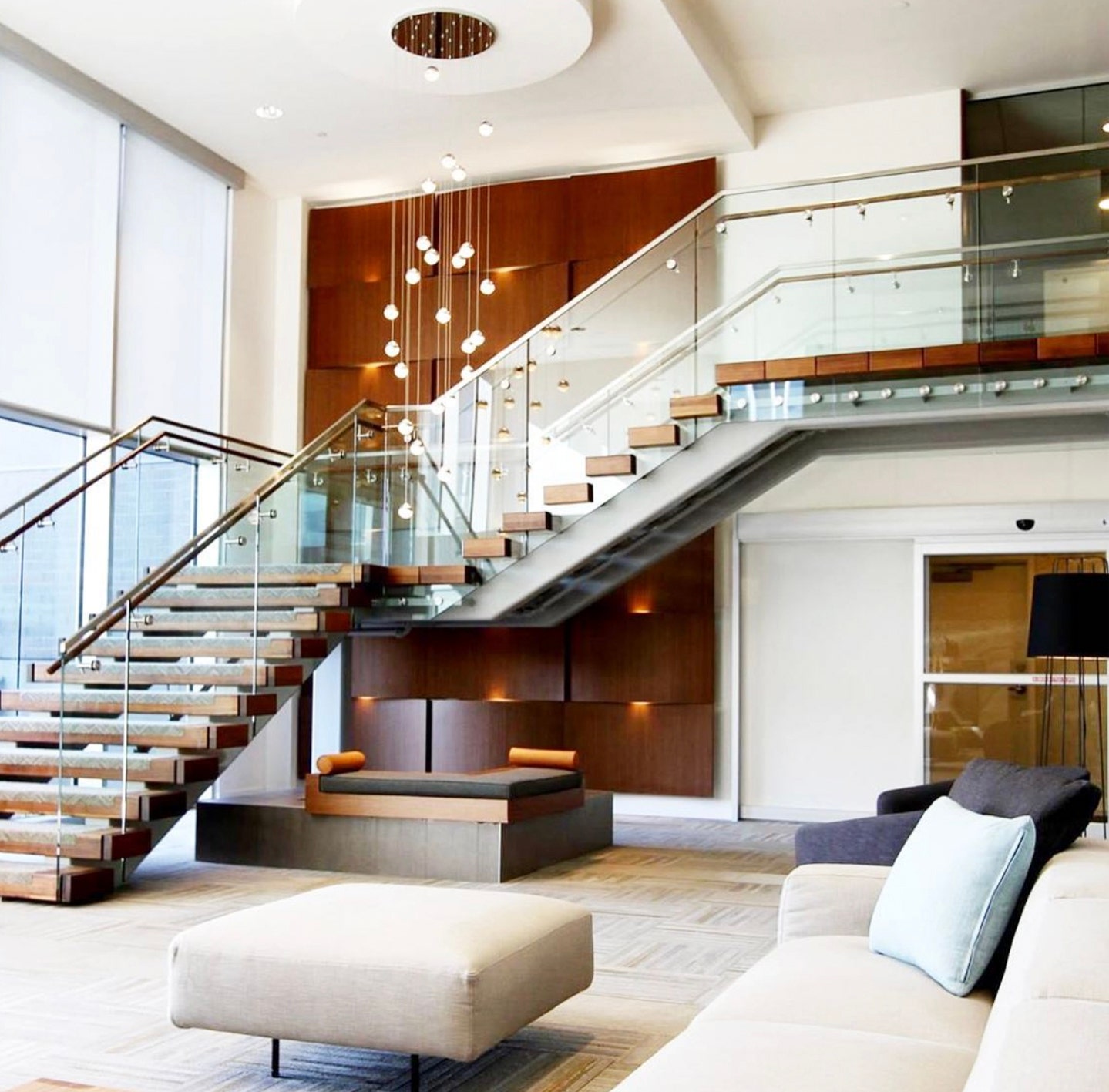 Natural Details
Natural and starkly modern details collide in this hospitality space designed by aodbt architecture + design. In a cascading configuration that hangs above earthen elements—think luxe woods, elaborate marbles and rich upholsteries—our Grapes Chandelier creates a wholly modern statement balanced by its playful, lively form that anchors an area designed to welcome and convene.
By using inspired modern lighting, these interior designers create foyers and entryways that exemplify the power of lighting to make a memorable entrance. Share your spaces illuminated by SONNEMAN by tagging @sonnemanlight to be featured.