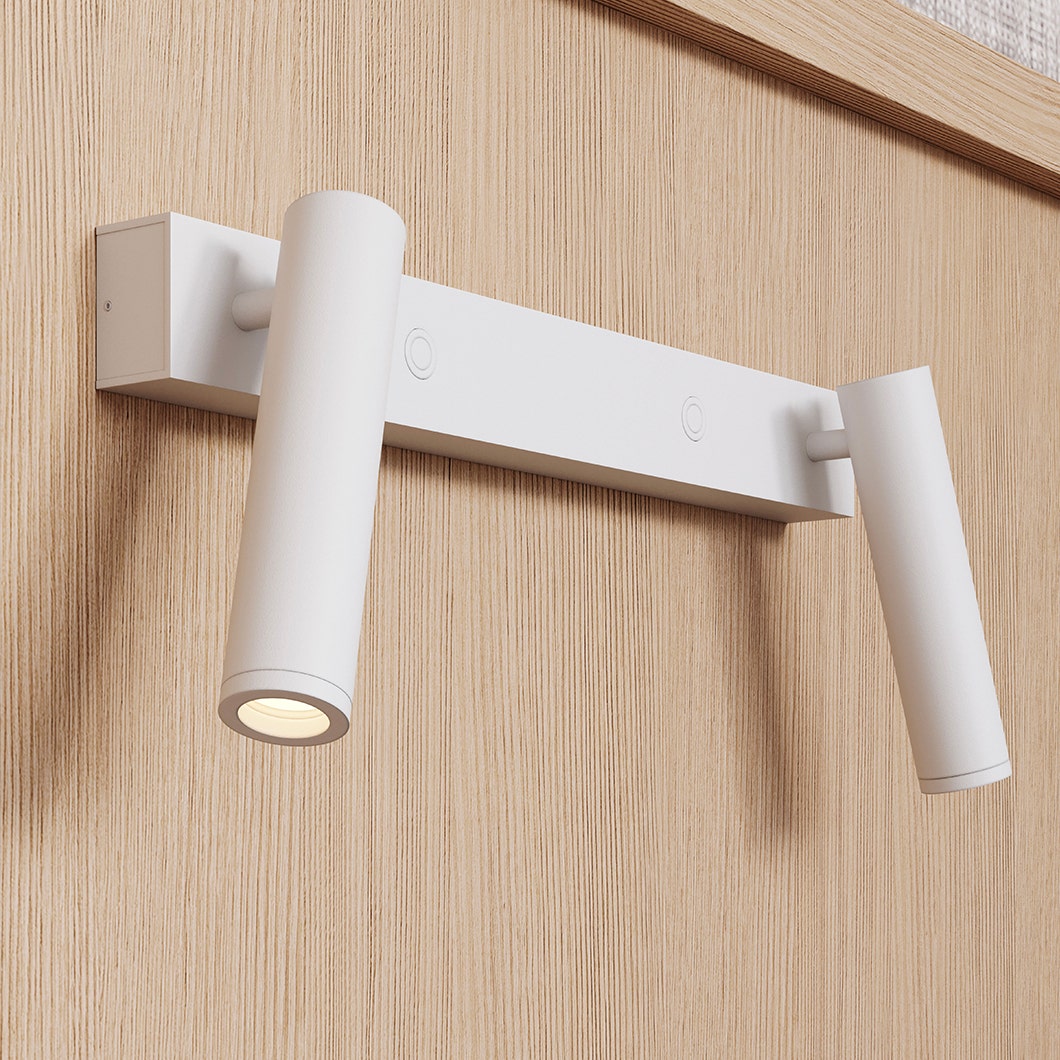 ---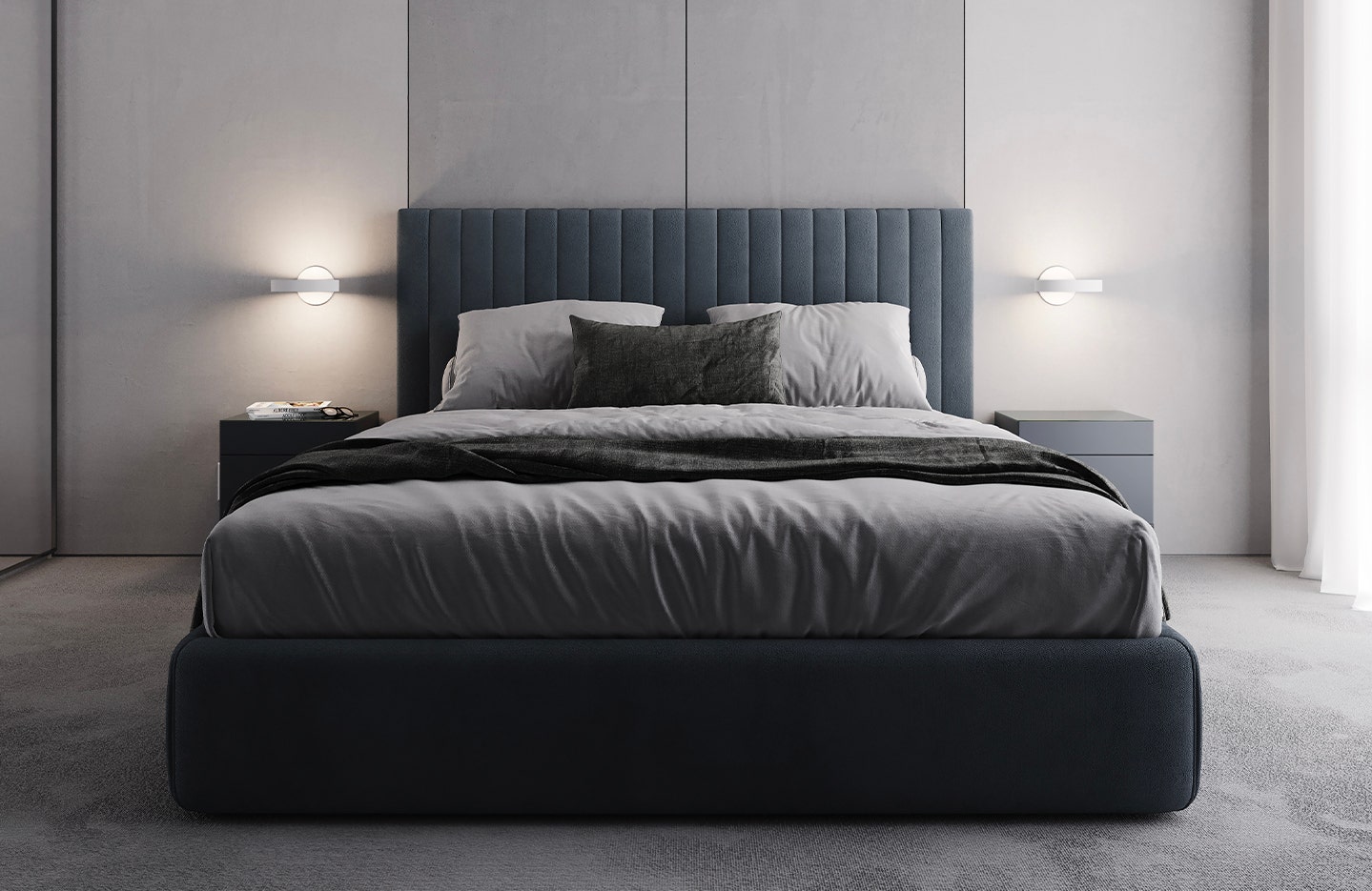 THE LIGHTING GUIDE
Beautiful, Balanced Bedroom Wall Sconces
We believe that bedroom wall sconces should be two things: highly functional and unmistakably modern
---
Modern by design, wall sconces seamlessly integrate with a room's architectural whole and functionally illuminate spaces of any size. Installed directly onto a wall surface, sconces are particularly useful in bedrooms to create focused illumination beside the bed without taking up space on beloved bedside tables.
Bedroom wall sconces add to layered lighting, a concept crucial to creating a well-rounded mix of illumination that adapts to the different times of day. Providing focused illumination—more directed and specific than ambient lighting—sconces focus on particular tasks, like reading a book at the end of a long day or writing your to-do's after waking up. They also make an elegant design statement, flanking your bedsides with sconces adds ornament while making a space feel more put-together.
We believe that the best wall sconces for bedroom lighting should be two things: highly functional and unmistakably modern. Our sconces are designed to meet this criteria, as well as provide flexible illumination through innovative LED technology and dimmability.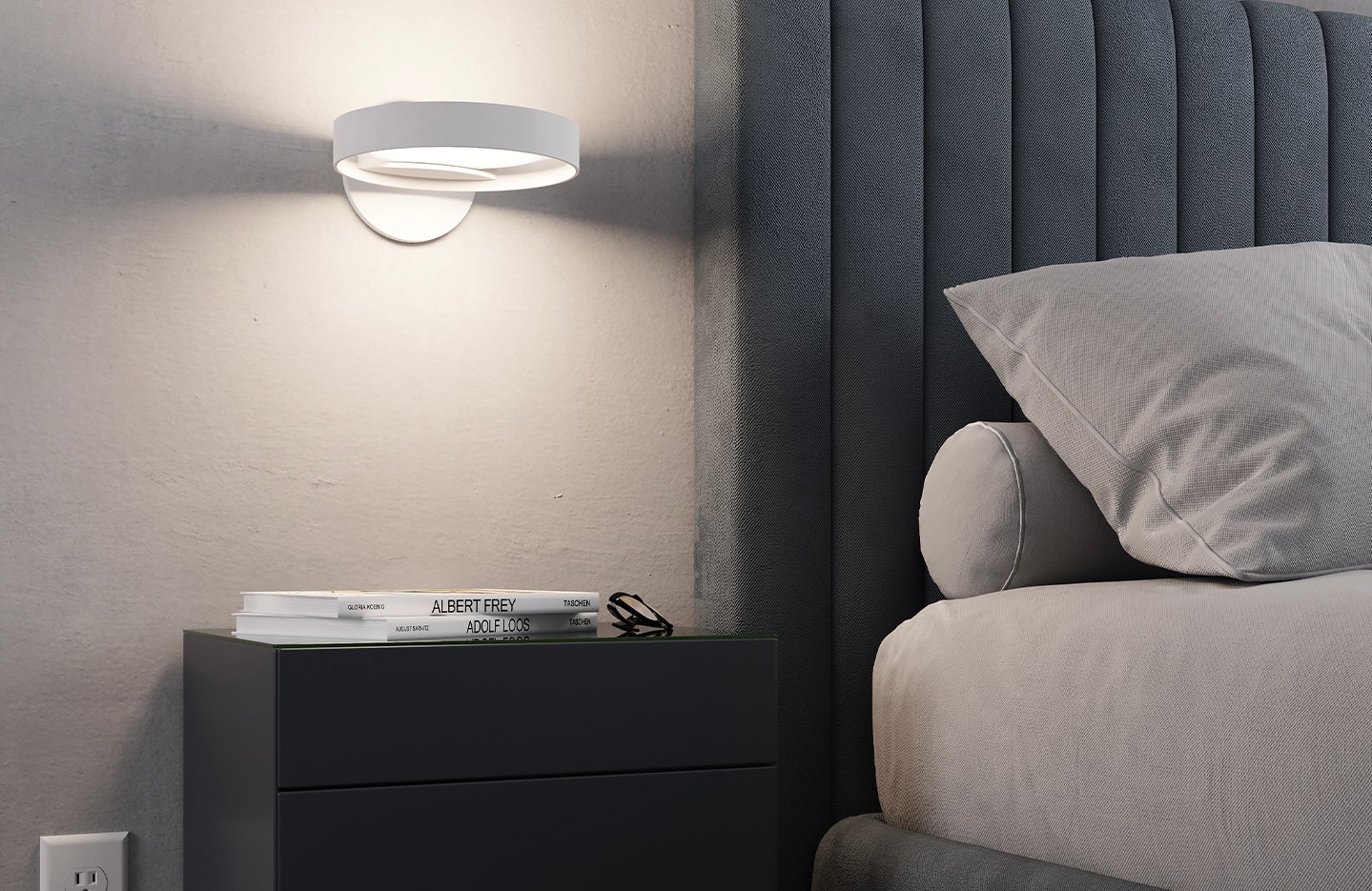 Designing with Bedroom Wall Sconces
When designing where your bedroom wall sconces will be located and what function they'll serve, there are a few factors to consider. You can leverage focused light to create functional simplicity, opt for an organically modern statement and innovate your space with lighting above the bed. These recommendations are true staples in creating beautiful lighting while utilizing the best bedroom sconces for the job.
Create Functional Simplicity with Focused Light
Certain bedroom wall sconces are designed for more focused, evenly distributed illumination depending on the directionality and flexibility of the fixture. "The material, shape and shade of a sconce are able to direct lighting upwards, downwards, sideways and so on," says Robert Sonneman, founder of SONNEMAN. For vertically-oriented light that provides ample illumination to bedside tables, the Light Guide Sconce evenly distributes light throughout the edge of a circular fixture perpendicular to a chosen surface, providing an evenly lit and low-glare appearance.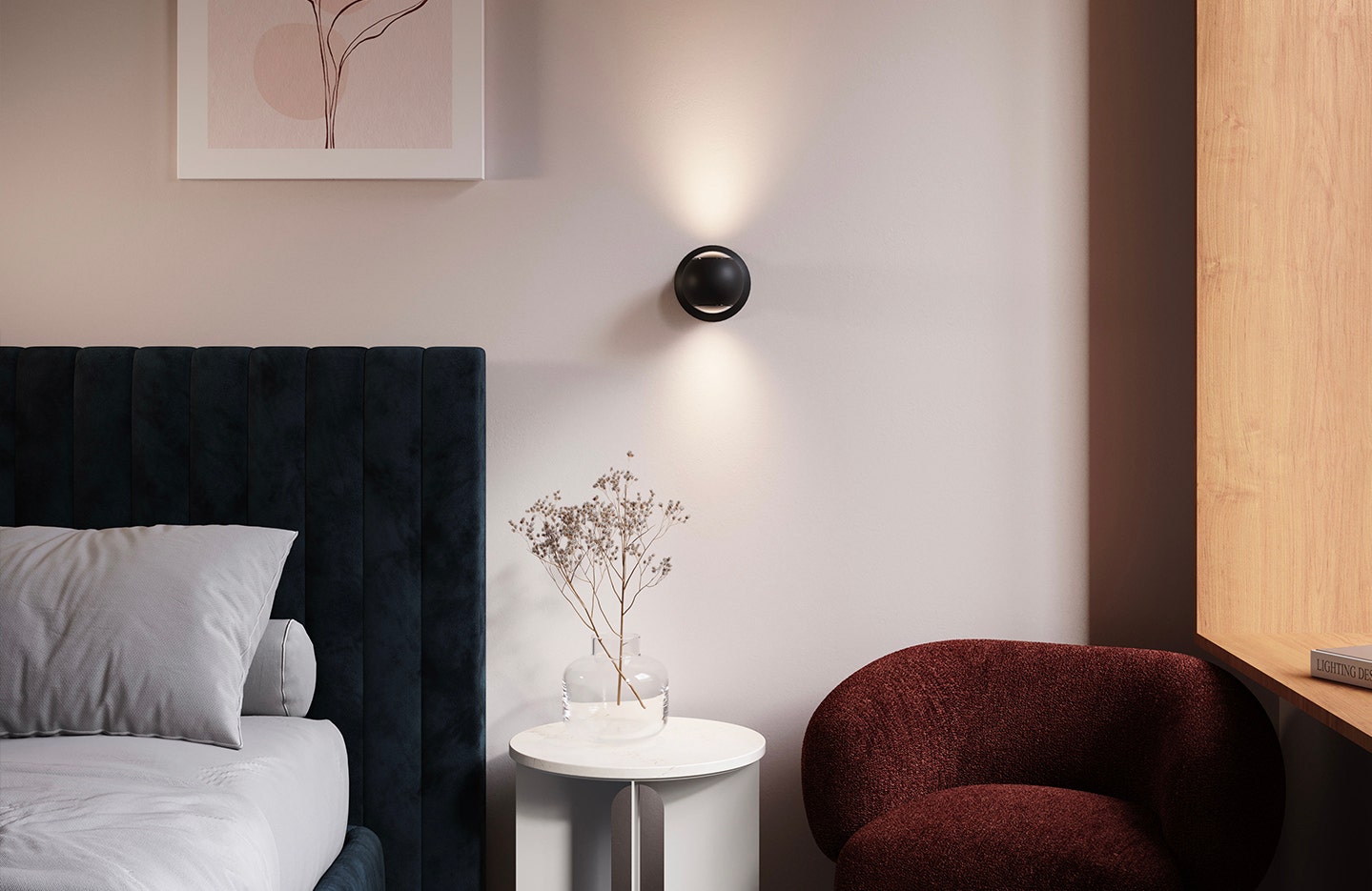 Opt for an Organic Modern Statement
The bedroom is where we start and end the day, making it natural to want an optimally zen moment at the bedside. Choosing the best bedroom wall sconces—when coupled with the right decor—can create a calming environment. Enter the Hemisphere Sconce: a purely spherical scone that reflects captivatingly modern illumination through lensed luminaires. Alternatively, the Malibu Discs LED Scone creates a similarly organic expression through its flared, circular form beside the bed.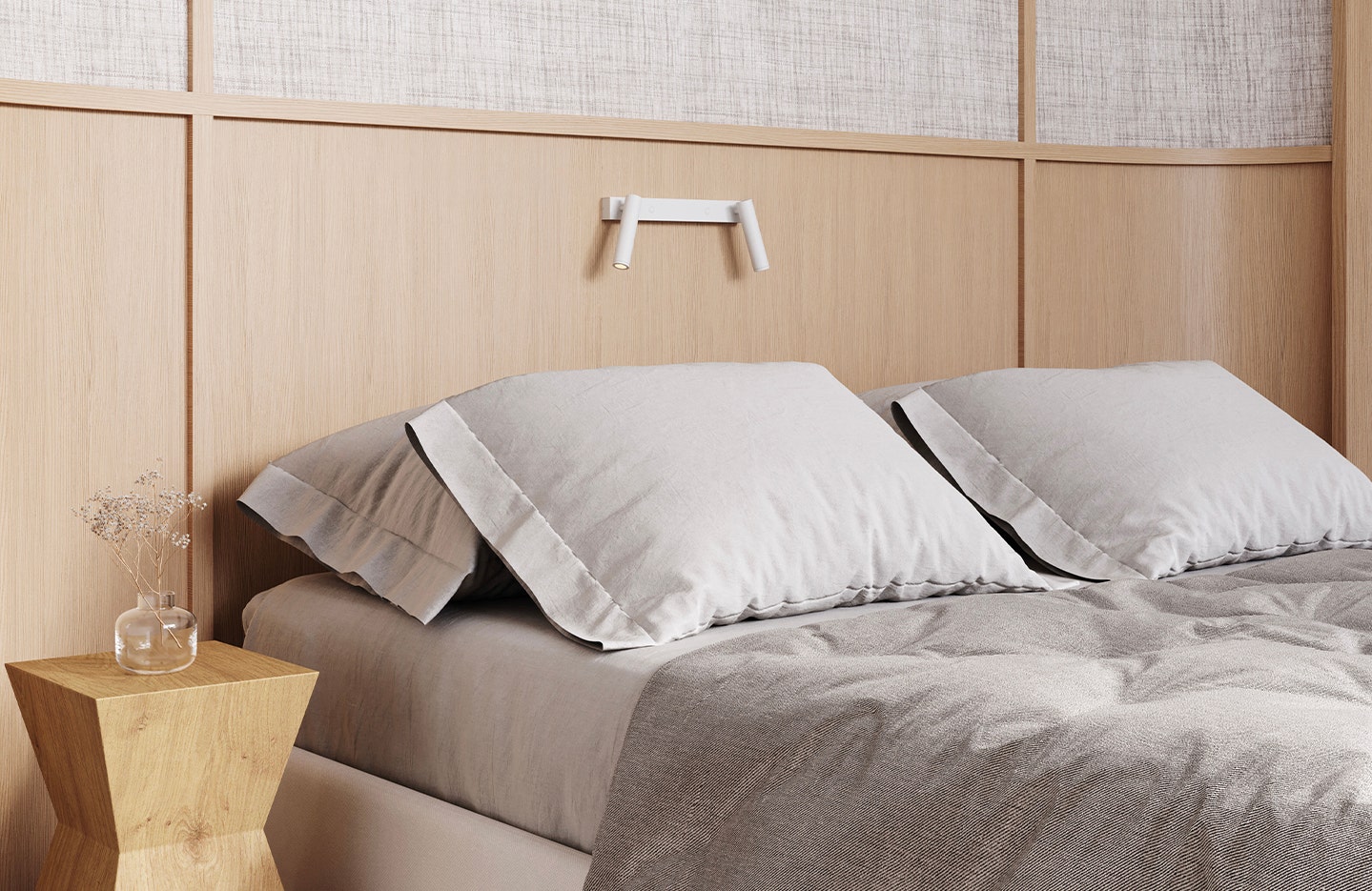 Skip Sconces By the Bed: Light From Above
If you'd like to streamline your bedside further, you can opt for a wall-mounted bar fixture above the bed. This creates necessary task and ambient illumination with an unparalleled contemporary design perspective. The Haim and Aileron LED Sconces both create dramatic minimalist length alongside the perimeter of your bed with a purely geometric expression.
We hope this was an excellent resource to learn about the best wall sconces for bedroom lighting. Discover all SONNEMAN wall-mounted sconces.